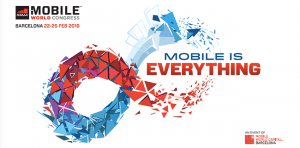 Mobile World Congress or otherwise popularly known as MWC is just around the block. After CES, it was another much awaited event of the year. All the Mobile, Tablets and Tech geeks are super excited and cannot wait for the event to pull off. Many are expecting some flagships of the year being unveiled at MWC 2016.
MWC is expected to be the most significant and smashing mobile shoe for the first half of 2016, and most probably the whole year. This event is especially beneficial for those OEMs who are ready to unveil their new products. The MWC 2016 event will be happening at in Barcelona, Spain, starting from February 22 and ending on Thursday, February 25.
While, we are only a week or two away from the event we have successfully guessed that some of the very big names will be unveiling their flagship devices. We have been hearing rumors and speculations regarding various Smartphones with relation to MWC for long. That's why we have made a list of the companies and our MWC expectations with them.
Read and know what MWC might juggle out from its pander's box;
---
SAMSUNG
---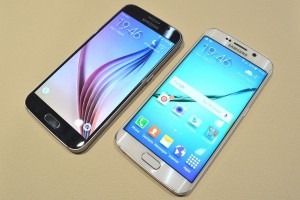 It's no big surprise that the North Korean king, Samsung, tops our list. Samsung along with its flagship bunch this year; Samsung Galaxy S7 and S7 Edge; is the most highlighted and rumored company of 2016. Samsung has announced that its next Galaxy flagship, the Galaxy S7 will be revealed during an unpacked event scheduled for 21st February.
Coming to the handset, the Galaxy S7 is expected to come with a 5.1-inch Super AMOLED display with a Quad HD resolution. The Android version will definitely be Android 6.0 Marshmallow, however it is expected that there would be an OS update before the launch. The chipset and processor under-the-hood will be a Snapdragon 820 and Exynos 8890 chipset depending upon the rendition that are Samsung Galaxy S7 and S7 Edge. There would be 4GB RAM and we do not much about the internal memory options.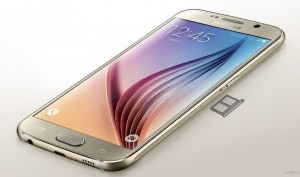 The battery is still dubious. It is suggested that Samsung Galaxy S7 will pack a 3,000mAh battery. Different rumors have suggested that the battery can run around for two days. Take it with a grain of salt because we cannot expect this from Samsung now.
On the other side, Galaxy S7 Edge the larger phablet will be coming too. This one is expected to support a 5.5-inch display. The handset will have same hardware specifications to that of its partner release. However, the battery is expected to be huger with 3,600mAh. Coming to the rumors supporting bizarre features, the developers will be permitted to use the curved edge panels of the phone due to SDK.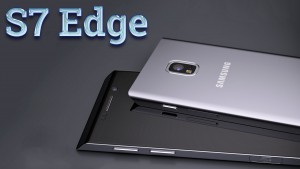 Apart from the Samsung Galaxy S7 pair we already know is going to be highlight of the MWC, Samsung can also launch a 360-degree VR camera. The VR camera enables the developers to create similar experiences from the Gear VR headset. It will be a "compact spherical camera" which will work with the help of two 180-degree fisheye lenses that together create 360-degree imagery.
Samsung has quite a successful scope for the MWC. Don't you think?
---
HTC
---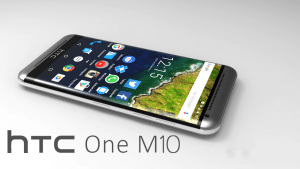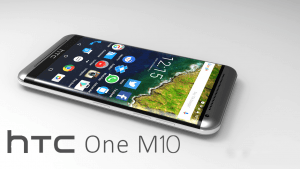 The poor HTC has, unfortunately, been a big tech disaster in 2015. And to say that HTC has to protect its sinking ships in MWC, 2016 is not an understatement. However, we have to see what has the company in store for us this year.
Well, it has been known that HTC used to be a king of Smartphone industry not so long ago. We are rooting for one big record-breaking flagship. HTC M10 or otherwise known as HTC Perfume is the rumored device for now. But various sources have mentioned that it might not be unveiling in the event.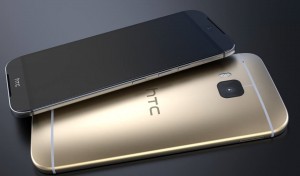 But the chances of HTC M10 not arriving are one in a million so let's relax and discuss what it has to offer. The Smartphone is rumored to come along with the latest, Super-fast Snapdragon 820 chipset. Regardless, the Asian version can have the mainstream MediaTek chipset. The renders of the handset are not so different from One A9 with a catchy personality and amazing screen.
You can read more about HTC M10s rumors regarding MWC here.
---
LG
---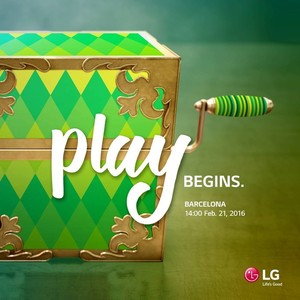 The much rumors and high expectations carried by LG G5 are not far away to unveil. The one thing that we are so sure of is that LG will finally announce its LG G5 in the event. The Smartphone is going to be OEMs flagship for this year.
LG Electronics has been confident about its success from a year or two. The company which was just considered for its mid-range got in the light with its G series. This is the reason LG feels no hesitation while announcing its phone along with a Samsung S7 duo on 21st February.
The interesting portion of the attached rumors has revealed that there would be new mechanism in device which will permit the battery coexist with the metal build of Smartphone. Additionally, the device will boast a 5.3 to 5.6-inch Quad HD display. Similar to HTC, the LG's flagship will also come with Qualcomm Snapdragon 820 chipset. There would be LG's signature dual back camera setup with 16MP and 8MP.
LG has been all about revealing surprise this year. Competing with Samsung on the flagship front and the other part of the conjectures also suggest that there might be an LG 360 VR. This theory is further solidified with the latest invites which read; "come meet new friends on the playground". Definitely you are not going to play and all with a Smartphone, so there might be something else too. Right? Another device or a VR headset.  Time will tell!
---
HUAWEI
---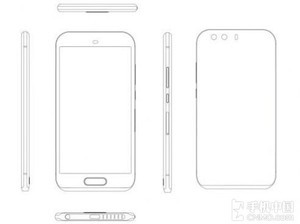 Huawei is presumed to unveil a total of four versions of Huawei P9 this year. While, Huawei is riding high on success around the globe introducing four different renditions of the same device is a bit rugged. Though, from this confirm four-version news we can infer that Huawei can announce at least one of the version in MWC, 2016.
On the other hand, our inference might be wrong because the popular Chinese company has scheduled a proper event in March, in which some of the upcoming products will be announced. Still, we can hope that for starters only one version makes its way to us through MWC.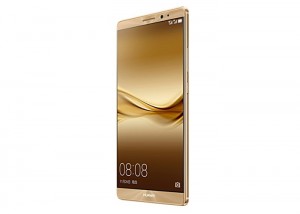 Talking about Huawei P9, we know a lot about this device. P9 will launch with a 5.2-inch display along with a front-facing fingerprint scanner. The chipset would be the Huawei's typical Kirin 950. With 4 GB RAM, there would be powerful 3000mAh battery. The popular dual camera setup is the highlight of the device.  The main camera will be 12MP while the other one is not confirmed yet.
Huawei Mate 8 came among us just a month ago. So, a new device at MWC, when the company has scheduled a separate event, seems highly unlikely. In the end, Huawei can surprise us, this is what it is famous for.
---
MICROSOFT
---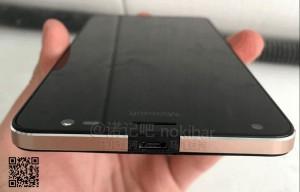 Microsoft is another one of the company which is not doing well in the Smartphone sector. Nonetheless, we all know that Microsoft Windows will be a part of Smartphones for many years ahead.
As we have already told you about Samsung, HTC and LG, there is nothing which we can base our hints about any device from Microsoft. A single or two tech sources have supported the presence of an alleged Lumia 850, but that doesn't is so realistic and all.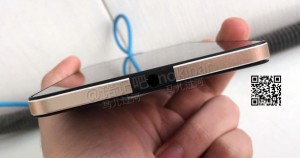 If the following weeks bring rumors or the MWC bangs off with a one big announcement regarding Microsoft Lumia, we will surely be shocked. Till then, we have no rumored specifications or speculations supporting the existence of a Microsoft headache (read: Smartphone). Except, there are images of tortured Lumia devices revolving on web claiming to be the upcoming flagship, but we hardly believe them. On the other hand Microsoft can bring something related to Hololens.
---
SONY
---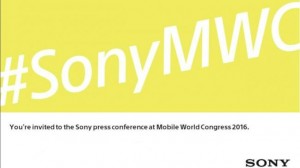 Sony is another company that has saved itself from the pit of darkness. Sony is continuously trying to improve the performance, design and appearance of its Smartphones. The Japanese company has even succeeded in it a lot. Additionally, Sony phones are purchased globally due to their amazing camera quality, which no other Smartphone has deceived yet.
For this year, the users will be able to bag Xperia Z6 but at MWC 2016? Not so sure! There will be some device introducing in the event but is it the mentioned one or another tablet we don't know! Sony has quite a history of announcing tablets during MWC. At MWC 2014, the Xperia Tablet Z2 was introduced. At MWC 2015 Sony announced the Z4 Tablet. At MWC 2016? Let's wait and watch, Sony has distributed the invitations. Let's see what happens.
---
XIAOMI
---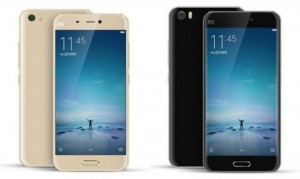 Xiaomi will also be present at MWC 2016. This is going to be the first time the company attends the event. Xiaomi Mi 5 will have a perfect start if it launches on same day. Mi 5 will come about two years after the Mi 4. We do not know what caused this delay.
The Xiaomi Mi 5 has got a fair share of leaks and rumors. The Smartphone sis expected to come with a physical home button with an embedded fingerprint scanner. If we come to the display, the rumors have revealed that there would be a 5.2-inch 1080p or 5.3-inch Quad HD display.
Coming to the software and all, there will be the usual Qualcomm Snapdragon 820 chipset and at least 3GB RAM. The images have also showed that there will be a glass-metal design.
There will be definitely a lot of other devices launching at MWC 2016, we will keep you update the details on this page, so stay tuned!
MobileSiri.com is a participant in the Amazon Services LLC Associates Program, an affiliate advertising program designed to provide a means for sites to earn advertising fees by advertising and linking to Amazon.com. Read about our Affiliates Disclosure Policy
here
. Amazon and the Amazon logo are trademarks of Amazon.com, Inc. or its affiliates.