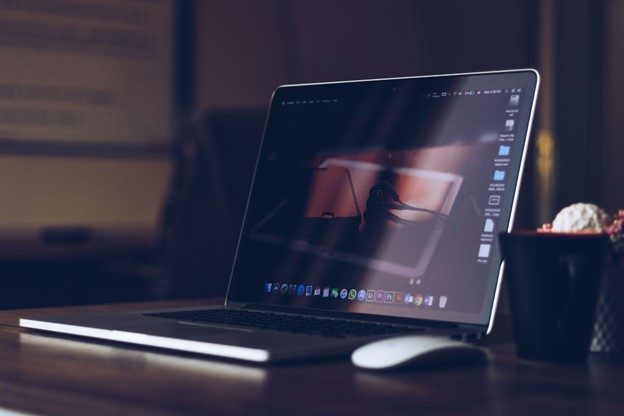 Mac computers are famous for their awesome performance and speed. You can increase your productivity at work by using a Mac, but that's not all that the machine has to offer. There are so many hidden features and shortcuts in the computer that users need to uncover to push it to its limit. If you are a new user of Mac, you'll surely find the below list of Mac tips and tricks for new users useful for helping you save time.
Set up Time Machine
There's nothing worse than being left with a broken Mac and no backup of your data. You wouldn't want to be caught in this situation, and therefore, learning how to set up Time Machine on Mac must be a priority.
Time Machine is an in-built app for Macs, and once set up, it'll routinely back up your important data as long as you have selected a backup drive. Once the drive is full, it will even make room for deleting old backups.
Activate hot corners
Activating hot corners is one of the best ways to make your computer work double. You can set tasks executed when you hover your mouse cursor in a specific corner of the screen, such as showing the desktop, launching Mission Control, etc. You can set them up in System Preferences > click Mission Control > select Hot Corners.
Rename large batches of files at once
It can be tedious to rename individual files, especially if you have hundreds of them. Your Mac makes it easier for you to rename large batches of files with one simple action. You need to select all the files you need to rename and right-click them. After then, click Rename and select Replace Text.
Take a screenshot
Learning to take a screenshot is more important than ever, especially if you are trying to explain something to people sitting hundreds of miles away from you. Sometimes, verbal instructions are not enough. You don't always have to take screenshots of the entire screen on your Mac when you only need a portion of the screen. You can press Command + Shift + 4 to only screenshot the part of the screen you want.
But, if you want to screenshot the entire screen, you can press Command + Shift + 3.
Run Windows
Have you recently switched from Windows to Mac? Do you miss running all the Windows programs that Mac doesn't support? Or do you need those programs for work? Whatever the reason, you are in luck because you can run a copy of Windows on your Mac, and it is surprisingly easy to do.
Go to the Applications folder on your Mac > then to the utility folder > select Boot Camp. Then, your hard drive will be partitioned, and you can choose the split ratio. However, it is crucial to remember that storage allotted to one operating system cannot be used by the other. To start the process, click Partition.
After you restart your Mac, your system will ask for a Windows installation CD, and once you've got that, select install. Windows will get installed on the partitioned section of your hard drive. After the installation is complete, your Mac will boot into Windows.
Then, whenever you switch on your machine, you need to hold the Option key and choose between macOS or Windows. But, you cannot switch OS on the fly, and therefore, choose the right one when your system restarts.
Sign documents digitally
Printing, signing, scanning, and emailing it back to the sender – sounds like a torturous and time-consuming process, right? The process is lengthy, and at a time when you're barely leaving your house, it feels preposterous. That's where your Mac comes in handy because your computer only wants to make things easy for you.
If you need to sign documents that have been sent to you digitally, macOS has got you covered. Open the document or PDF you need to sign within the Preview app > click the pen icon > click the signature icon. You can either use your touchpad to scribble your signature or use your camera to take a photo of your signature.
If you opt to use the camera, ensure you have written your signature on paper. Then, click Camera and hold the paper up to the webcam until it gets captured. Click Done, and you can save it for future uses.
When you need to sign a PDF or document, click the signature icon and click your signature to insert it into the document.
So, these are a few of the Mac tips and tricks for new users, that, new users must know to make their use of the machine easy and smooth.
MobileSiri.com is a participant in the Amazon Services LLC Associates Program, an affiliate advertising program designed to provide a means for sites to earn advertising fees by advertising and linking to Amazon.com. Read about our Affiliates Disclosure Policy
here
. Amazon and the Amazon logo are trademarks of Amazon.com, Inc. or its affiliates.