These days voice assistants are getting more and more popular, and currently, Siri is taking the lead in the digital voice assistant market. Because of Siri's integration and efficiency, voice assistants have gained popularity among users. While Siri is Apple's own digital voice assistant to help you with different tasks on the iPhone and iPad, there are different alternate solutions on the Android platform as well. Siri for Android and other apps is getting popular more and more. We will here review some of the best Siri for Android apps that can be a good alternative to Siri for Android phones.
Google Assistant
Bixby Voice Assistant
Cortana
Extreme- Personal Voice Assistant
Hound
Jarvis Personal Assistant
Lyra Virtual Assistant
Robin
Amazon Alexa
Voice assistants help out a lot in daily life. They help you keep track of important things and make your life a little easier to manage. Siri isn't the only digital voice assistant in the market. There are quite a few great ones out there. Here we are going to list the very best digital voice assistants for Android OS. If you are looking for a fun time go and ask some funny things Siri.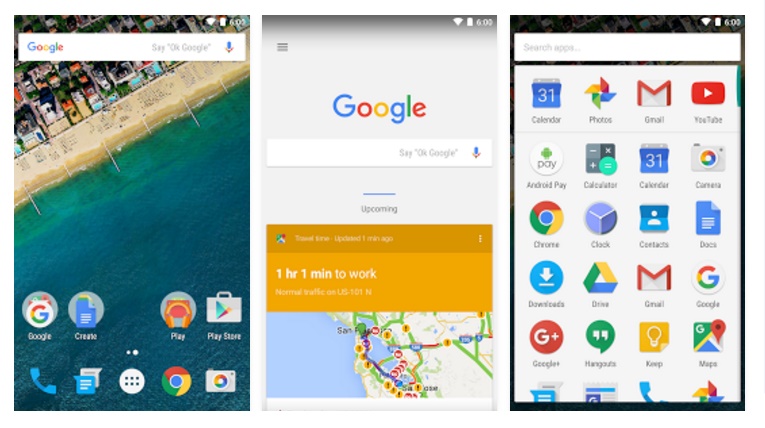 Google Assistant is undoubtedly one of the best personal voice assistants and a Siri-like app for Android. It comes with a large number of features which include the basics, along with more advanced stuff like anticipating your needs, activation from anywhere, Google Assistant on Tap, and a lot more. It's not enough that this app is solid as a brick wall but it also receives updates constantly from Google which seems to only add to its stability and range of features. If your device has Google Play Services, you probably already have this installed which means you just have to turn it on. 
The Bixby voice assistant is an amazing Siri-like App for Android phones. It serves the full purpose of having a virtual assistant on your phone. It sets meetings, recognizes voices, and navigates the maps for you efficiently and easily. The interface of the assistant app is smooth and makes it a delightful app to use.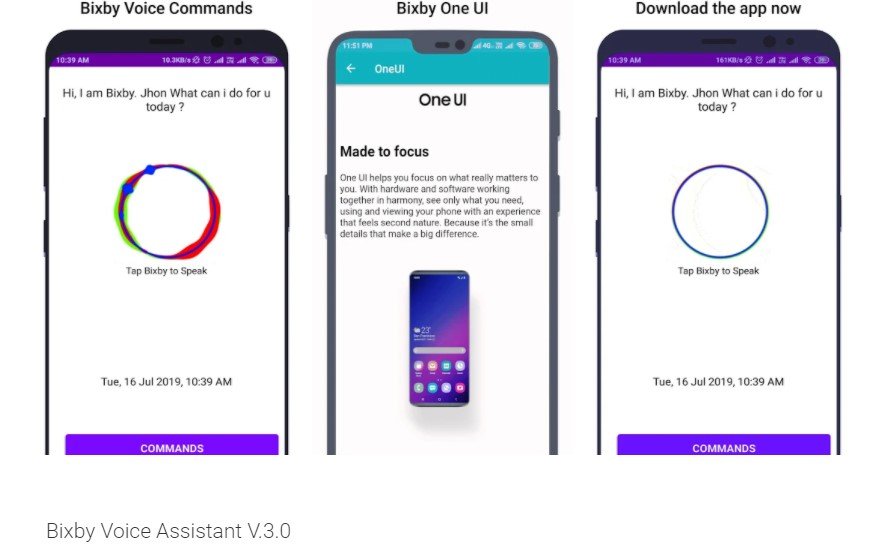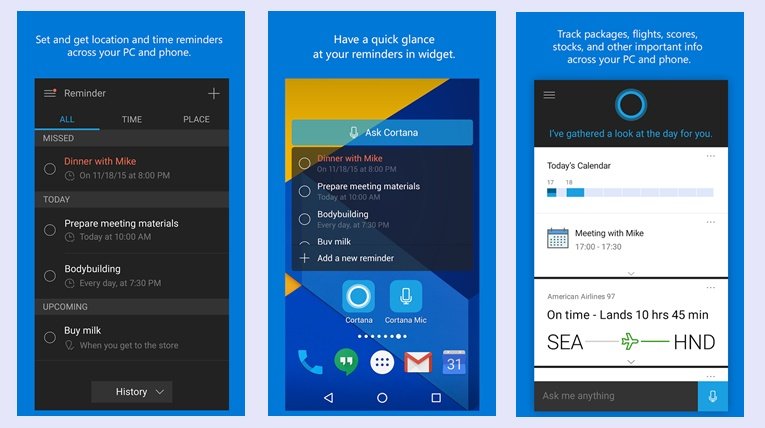 Microsofts's Cortana still needs some work but it still has a lot of potential for improvement. Microsoft's voice assistant has a ton of things that it can do and it's integrated into Windows 10 for near-seamless, cross-platform support. Among its many features include the ability to call people, send SMS and email, take notes, track packages, tell jokes, add stuff to your calendar, and more. Cortana might be a little rough around the edges but it is still better integrated than a lot of other apps on the market.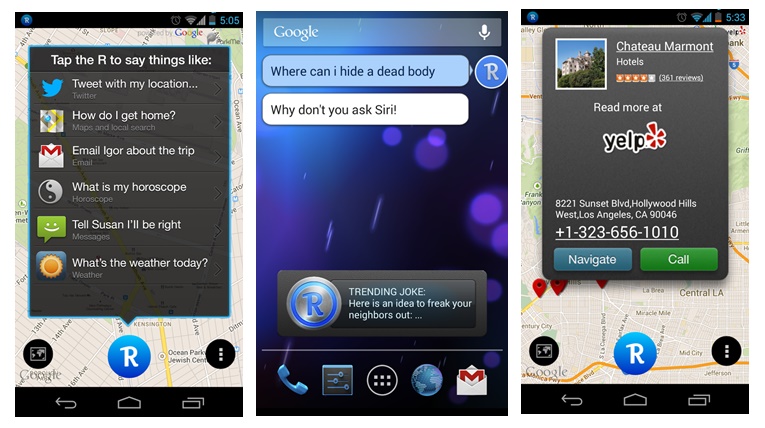 What makes Siri unique on iPhone is the ability to start running by just saying 'Hi, Siri.' Robin — the Siri Challenger,  is a similar, fast booting, lightweight voice assistant app for Android phones. It boots in incredibly fast speed and pops up quickly by tapping on the app icon. The interface is a little bit peculiar, however; it does not give a high impact on the app. The interface also has a transparent background which could become a little bit distracting in the presence of multiple colors on the drawer. The app can recognize many different accents and text messaging can be made fun of easily with it.
Extreme personal voice Assistant has a great resemblance with Siri it is a conventional voice assistant app for Android, and it does the virtual assistant job very well. The App is most useful in those scenarios where a user needs some multitasking on the daily basis. For example, if you are doing some important work and want to send an email, you could ask Extreme to write an email for you. The Extreme personal Assistant does some quick work by writing an email for you according to what you say. Imagine if you didn't have an Extreme personal Assistant helping you through this, you should have to open your mobile and your email app to do the job. Therefore, the importance of having an Extreme personal Assistant cannot be ignored.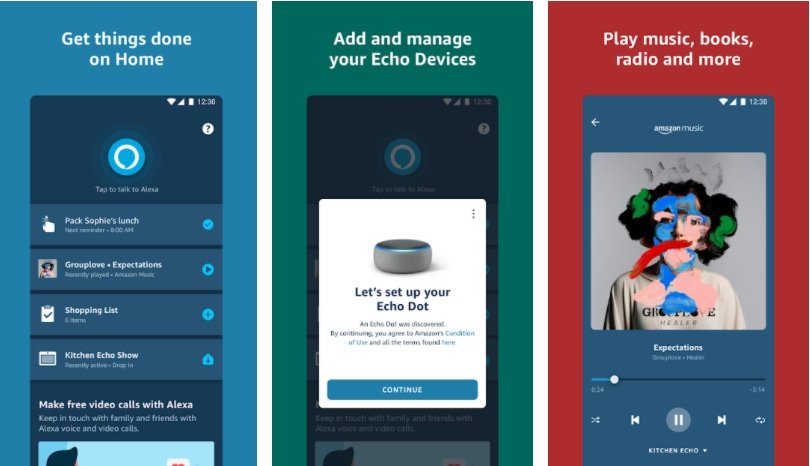 Amazon Alexa is a standard digital assistant that gets the job done. It features the ability to ask for simple things such as starting various apps, the weather, time, calendar, and reminders, and even provide answers to simple math problems. You can also ask AVC for fun facts about stats, stocks, and more. Of course, it also includes basic features like calling, sending SMS, navigation, alarms, and translation. It's not as complex or smooth as something like Google Assistant but it's not a bad choice if you just need something simple that helps you keep track of things.
Hound — Siri-like Assitant app for Android phones is nothing less than a great assistant. It has a very beautifully designed simple assistant. A fully functional and intelligent voice assistant and one of the best companions to the navigator community around the world.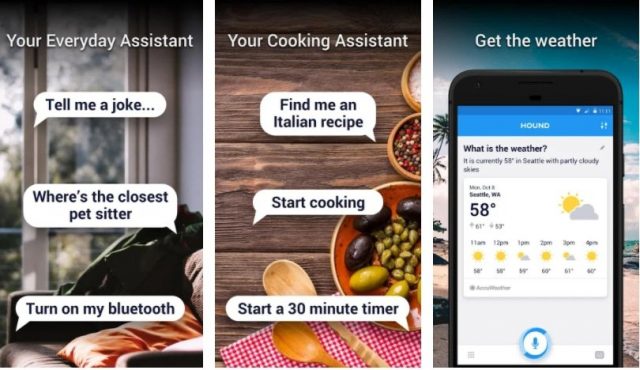 Thus, if you are looking for Siri for Android apps, it can become one of your best choices.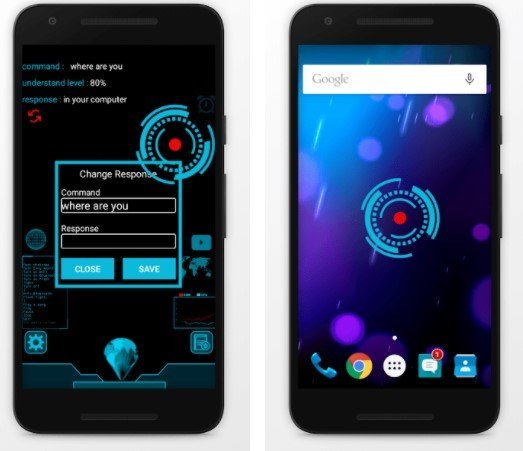 The 4th inline is Jarvis Personal Assistant another Siri-like App for Android, which has the best stylish interface design out there. It serves the functions of a fully reliable Siri for Android app. You can make calls, Set Alarms, Open apps, Play Music, Open Wi-Fi and Bluetooth, Time and date, Quick alert, Hot word detection, and Send text, through commands, and the help of voice is a nice feature. This makes it very easy for you to find hotels and restaurants around the country. Jarvis personal assistant makes your life very easy when you have it on your phone. But rush now to install it and wait for the next and the best Siri for Android apps.
The command for Siri is one nice digital voice assistant app on Android OS that you can use as an alternative to Siri on your Android Phone. Tasks like voice texting, calling, and dialing is made easy through this app. Setting the alarm has never been so much easy with voice commands. For example, for setting the alarm for Monday morning at 8 am, you have to speak the words: "Wake me up at 8 on Monday morning." The app will understand it and serve you according to your instructions. Therefore, it is no doubt, one of the best apps for the alarm clock. This app has a paid version for $3 price; the free version comes with some limited features.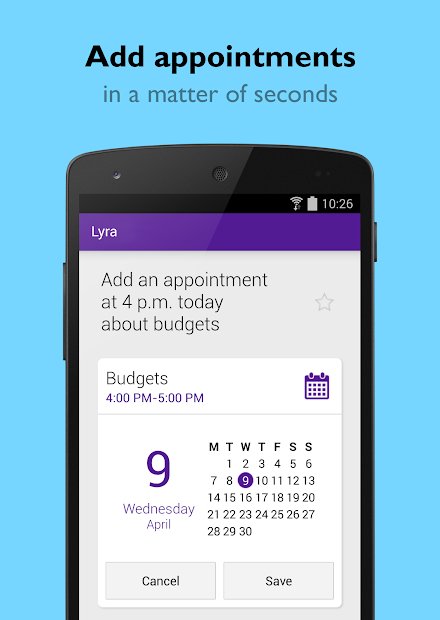 Lyra Virtual Assistant is another Siri-like App for Android. With one of the best interfaces among the other related apps, the Lyra Virtual Assistant provides some amazing features like controlling the music when you are busy with something else like workouts or kitchen work. The Lyra can-do the translation for you as well but you must have a native accent. The app also provides features to connect on social media as well. These cool features make it one of the good choices to become an alternative Siri for Android apps.
These were our top ten picks of the best digital voice assistants available on the market. All of these voice assistants are available on Android and some on a few other platforms as well. Some of the digital assistants in this list are a match of Siri while others are simplistic and standard to get the job done.
MobileSiri.com is a participant in the Amazon Services LLC Associates Program, an affiliate advertising program designed to provide a means for sites to earn advertising fees by advertising and linking to Amazon.com. Read about our Affiliates Disclosure Policy
here
. Amazon and the Amazon logo are trademarks of Amazon.com, Inc. or its affiliates.