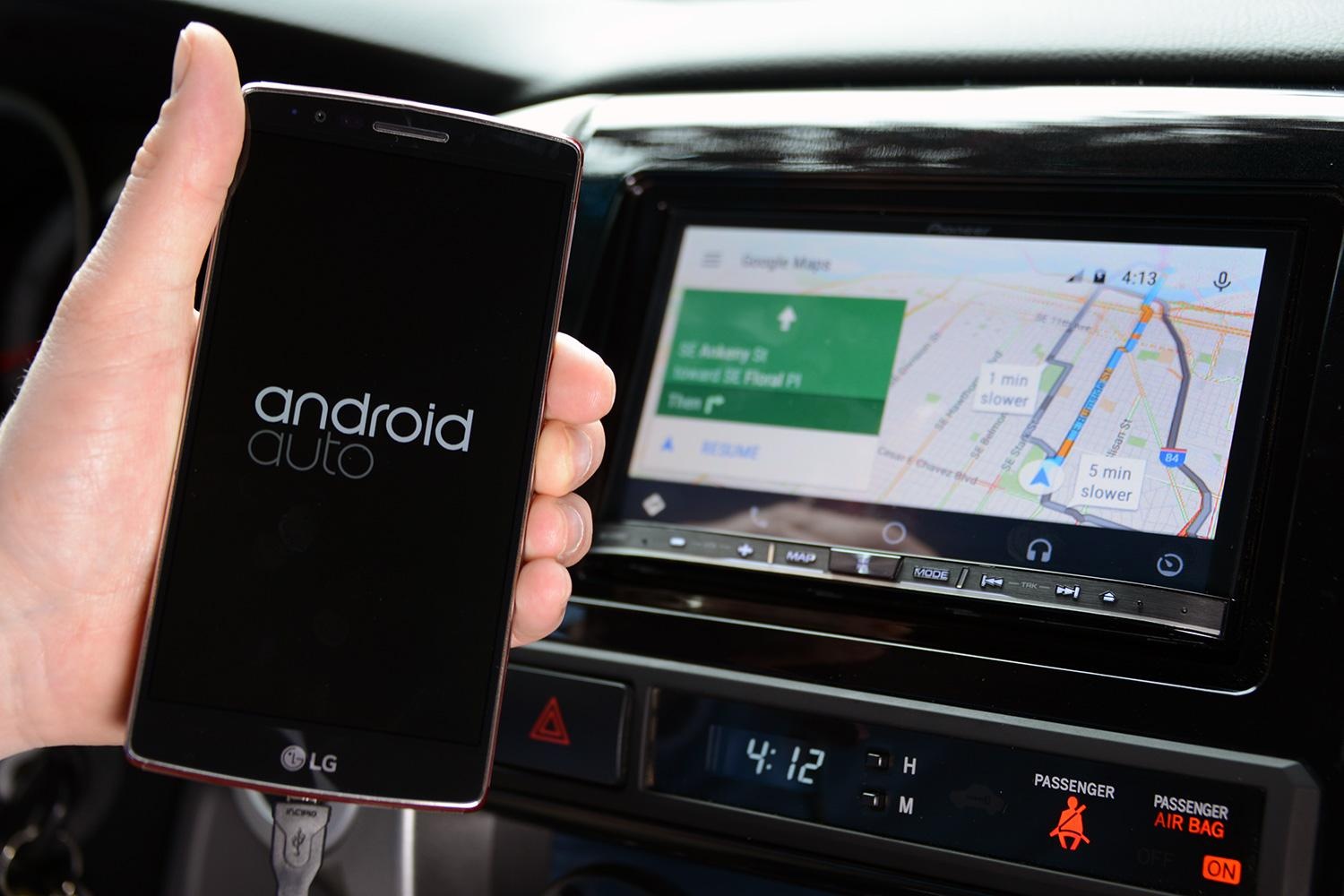 Android is constantly making its presence in various technological areas. After diving into Smartphones, Tablets, Smart TV and Smartwatches, Android has come up with its own Android Auto system. Android Auto is Google's answer to converting your plain and dumb car into a simple infotainment device.
In a nutshell, Android Auto is actually a Google's in-car software which makes things interesting for you. All you have to do is to use your phone to launch a new, modern and user-friendly interface onto your car's touchscreen. The exclusive connectivity will bring magical power and features to your very own car blown by Android 5.x Lollipop.
So, if you want to bring the new Android Auto to your old car, then there must be tons of questions revolving around your head. We have that all answered. Have a look.
When Android Auto Did Come Into Being?
Android Auto was initially announced in 2014 at Google I/O. The system is definitely a rival to the popular CarPlay on iOS. Generally, most of the advanced cars built nowadays support both Android and iOS units and their technologies.
How Android Auto Works?
Android Auto works through simple yet complex procedure. The technology projects its specifically-tailored version to Android smartphone. The phone needs to be plugged in to the car via USB. The Android Auto is projected onto the display of your car.
With the help of Bluetooth functioning, all phone calls are handled. The interface of the techy car is very simple and easily adoptable. With the help of mere swipes and taps you can control the car. And, if you don't want to use your fingers, simply command through your voice. The function and the interface of the Android car revolve around media and navigation.
What's Inside Android Auto?
Android Auto simply depends upon Android 5.0 Lollipop and higher. It has got the easy, convenient Material Design language that we all are accustomed to. Various automakers are supporting Android Auto. Similarly, several third-part manufacturers and OEMs have launched their own compatible units.
Under the hood, Android Auto is a plain genius which converts your simple car into a tech wonder.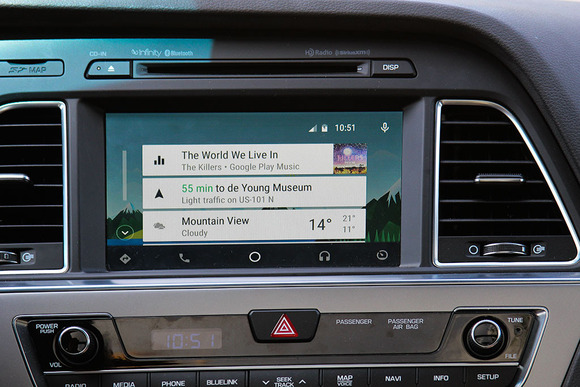 Android Auto And Safety
Android Auto does not only make you move and groove on music. Or, the purpose of Android Auto is not to help you with the navigation only. The company claims that the mission of this technology is to help you focus completely on the road, instead of your phone.
Google claimed that the purpose behind building Android Auto was to comply with the safety standards of the National Highway Traffic Safety Administration's (NHTSA). Android Auto aims at making driving safer than ever. While, the phone is tethered to your car it will be unusable for all the other stuff outside of the car use.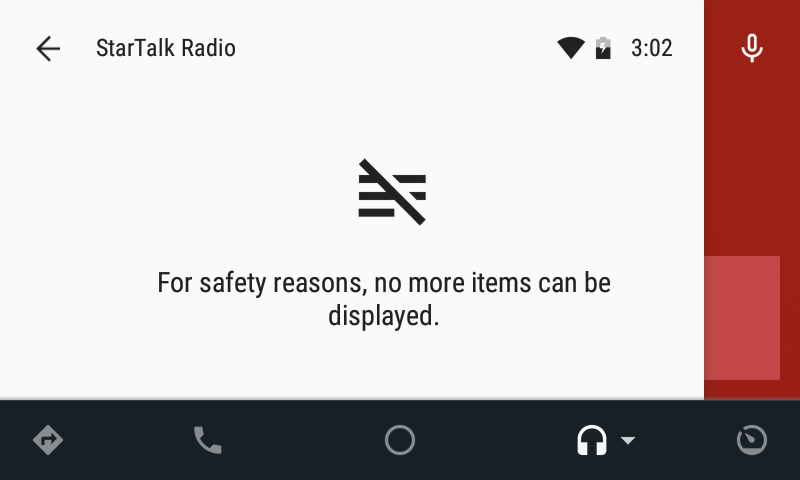 Google Now Has Got Your Back
Google Now is covering the back of Android Auto. Every important thing is based on and covered by Google Now. To avoid distracting you during driving, only very important cards will pop up which will be needed instantly. All the other messages and details will be showed to you later as soon as you are on the safe ground.
What's more that the car won't show you the cards that are not relevant to your car, at all. It means that the other personal life details will have to hang a bit. If Google Now has been properly fed that you are going on an important trip, it will give you the details of the direction related to your destination or desired airport as soon as you jump in a car. Moreover, Android Auto will also tell you about the weather updates at your destination.
Messaging From Your Android Auto
Android Auto allows you to use various messaging apps. For now, the tech masterpiece only supports limited number of messaging apps. The list includes the popular names like, Google Messages, Hangouts, and Kik.
The Google Play Store mentions in details the list of apps supported by Android Auto. However, many other apps are currently lined up to be a part of Android Auto as the developers are gearing up for more.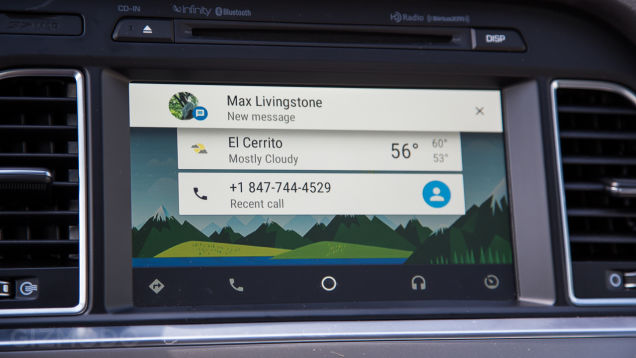 Android Auto And Voice Commands
As we have repeatedly mentioned above, that Android Auto complies with all the major rules of safety. The tech marvel focuses on every sort of matter which eliminates safety and powers distraction. So to ensure the safety of driver and vehicle, Android Auto has tried to abolish any sort of distraction that may put you in harm's way.
There is a very limited and exclusive selection of touchscreen action buttons. This is due to the fact that the driver would not have to control all the aspects of the car through buttons. The major interface of the car is controlled primarily through voice control action. It means that the less useful functions would be controlled by voice dictation. For example, you have to send a text message; for that you will have to dictate it out loud to your Android Auto interface. Similarly, when you will receive a reply, the interface in turn will read it out loud for you.
Moreover, there is also an onscreen keyboard available. The keyboard will only function when the car is parked safely. You can feed the important data, input an address or insert whatever you want with the help of this keyboard. But, when the car is ready to drive, the keyboard will disappear immediately.
Is Your Phone Useless While Plugged In Android Auto?
Yes, your Smartphone worth hundreds of dollars won' be of much use when it is plugged in to your car. The operations of the Android car heavily operate through phone. But, once your device is connected it won't be of much use. The main point, here, again is to keep you away from the phone while driving.
What Android Auto needs?
Android Auto does not need much fuel and all to work. After all the functioning of Android Auto is installed in your car, you will need a compatible phone with Android 5.0 or higher. After selecting the compatible phone, you will have to download Android Auto from the Google Play Store.
After you have an Android 5.0+ phone with Android Auto app, you will need to plug in your device with a MicroUSB cable. The techy car does not support a direct Bluetooth or Wi-Fi connection yet. It is expected that the Wi-Fi compatibility version is coming soon. Also, some of the very popular Android powered phones do not work with Android Auto yet.
Google Approved Apps
Google has been all geared up for its Android Auto, since its initial launch in 2014. The company does not want to limit the functionalities to some fronts. Apart from the popular music and messaging apps, number of new apps are supported and introduced in this new platform.
But, the major point here is that the company does not allow you to download any app you want. Google wants to look into the fact that all the desired apps fulfill the requirements of the development and safety standards. Developers, who want to submit their relevant apps, will only be limited on an API basis. After the apps are submitted to the Google Play Store, the company does a manual review test of those apps. If the apps are up to the standard and fulfill the safety mark they are passed appropriated by the Google.
The popular apps supported by the Auto includes iHeart Radio, Skype, text+, twitter, Stitcher Radio For Podcasts, Text Me, Spotify Music, Contacts+, Pandora, icq video call and chat, Pocket Casts, etc.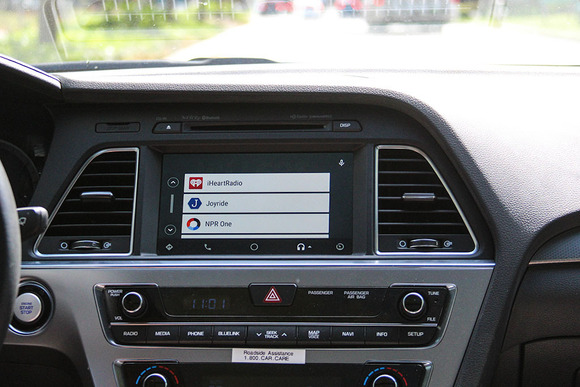 FM Will Not Be A Part Of Your Car!
Those who like to listen to the chirpy early morning shows, or the news broadcast of the day or want to listen to the early morning predictions won't be happy to hear this. Android Auto is incapable of controlling your Satellite Radio, AM or FM.
The Auto powered features are only focused on the specifications which prevent distraction. It is unable to control the Radio actions or air-conditioning. It clearly focuses on the better driving and does not want to entertain you at all. Irony. Isn't it?
What's Best?
While FM and Radio are bummer for Android Auto, the best part of it is that everything stays on your phone. From your music preferences to personal details, the places you enjoy most to your dream destinations, everything sticks to your phone.
No data will be stored without any back-ups or internal receiver of your car. All the updates of the system and interface will also be directly delivered to the phone apps too. As long as you are interested in keeping your Android powered phone on bay with the latest updates your Auto features will also be on point.
The Eye-opening Music Platform
The Music function is what has us all captivating. You can get back to back Google Play Music for 90 days. You can get an access to on-demand 30 million songs. The connected Google Play Music permits you to stream endless music connectivity on the road. Also, you can listen to this music anywhere you want and that too ad-free.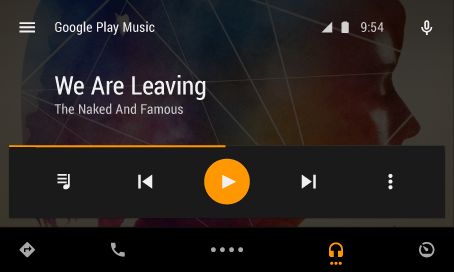 The Connected Car Platforms
Google does not want you to buy a new car just to enjoy Android Auto and its features. The well-known brands like Clarion, Alpine, Pioneer, and JVC/Kenwood are already a part of the Open Automotive Alliance. It means that so you can pay to have your dashboard system upgraded to match the Android Auto system.
The big names like Toyota, BMW, and Mercedes-Benz are still missing from the list of the Auto compatible car systems. Other famous names which support Android Auto include Volkswagen, Suzuki, Volvo, Pioneer, Mazda, Mitsubishi Motors, Nissan, Hyundai, Ford, Fiat, Cadillac, Chevrolet, Bentley, Alfa Romeo, and Audi among many others.
Android Auto compatible vehicles and stereos are currently available in Canada, Australia, Ireland, France, Germany, Italy, New Zealand, Mexico, Spain, the United States and the United Kingdom.
This is all you need to know about Android Auto. It has certain ups and few downs too. The Auto keeps you updated with all around you without distracting you from safe and sound driving. What do you think? Is the tech giant worth your bet? Let us know, too!
MobileSiri.com is a participant in the Amazon Services LLC Associates Program, an affiliate advertising program designed to provide a means for sites to earn advertising fees by advertising and linking to Amazon.com. Read about our Affiliates Disclosure Policy
here
. Amazon and the Amazon logo are trademarks of Amazon.com, Inc. or its affiliates.