It has been over a year since the Apple Watch first hit the market. But there were no exact sales figures revealed by Apple. But many independent companies have already done the Sale evaluation of the smartwatch and the latest estimates of the Apple Watch sales have received interesting updates.
The Wall Street Journal reported Bernstein Research estimates of the Apple Watch sales which indicate that Apple has currently sold 12 million smartwatches. Another estimate from an Apple analysis site, Above Avalon reports that the company has sold 13 million smartwatches. Both of these estimates are similar to previous figures. IDC's estimate was 11.6 million units sold in 2015.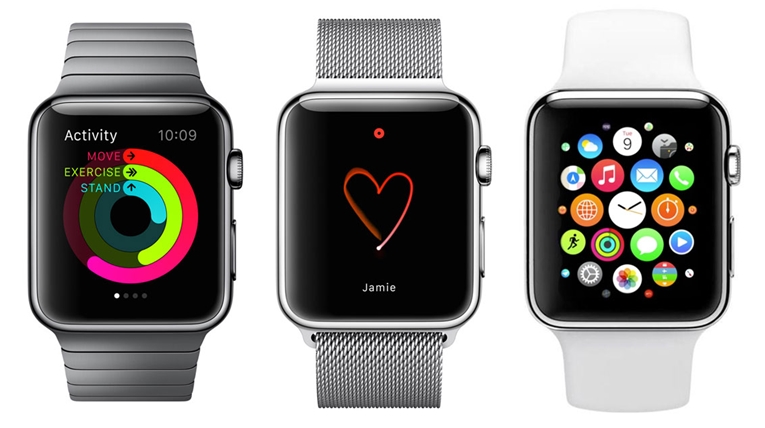 The year 2016 is just started and Apple already has sold an estimated 12 million smartwatches including 2015 figures. That is twice the number of iPhones that were sold in its first year in the market. So, by the looks of it, the Apple Watch is doing better than the iPhone did in its first year. According to the reports, the estimated average sale prices are between $450 and $500. This indicates that Apple could have sold an estimated $5.8 to $6 billion worth of its smartwatches.
These numbers bring Apple among the top five wearable and smartwatches manufacturer in the world. The other top wearable tech sellers are FitBit, Xiaomi, Samsung, and Garmin. Samsung and Garmin have sold devices in much lower quantities whereas Xiaomi's affordable wearables like the Xiaomi Mi Band has made it successful in China's wearable tech market. Xiaomi's Mi Band activity trackers are sold at  less than 20$.  So it seems highly unlikely that Xiaomi's 12 million+ 2015 sales come anywhere near to Apple's smartwatch revenue.
When it comes to total sales, FitBit beats Apple. But, according to February 2016 investor report, its total earnings were around $1.85 billion.
By the looks of it, Apple is making quite a lot of money from its smartwatch. The watch is also outperforming the first iPhone in terms of sales, but the work isn't finished yet. The Apple Watch still isn't that much of a desirable wearable as it should be. There is still sufficient room for improvement in the device.
Apple is aware of these problems and the recent updates suggest the same. For instance, Apple Watch App developers will now have to create apps that all completely native to the Watch which shows that Apple is working on making Apple Watch independent of iPhone.
MobileSiri.com is a participant in the Amazon Services LLC Associates Program, an affiliate advertising program designed to provide a means for sites to earn advertising fees by advertising and linking to Amazon.com. Read about our Affiliates Disclosure Policy
here
. Amazon and the Amazon logo are trademarks of Amazon.com, Inc. or its affiliates.