The iPhone 6, 6 Plus, iPhone 6S, and 6S Plus have been on the market for quite some time now. These devices have been well received and were ultimately a success. If you own one of these devices or are planning on buying one, then it is important to note that smartphones should be protected by cases and covers to ensure they don't get damaged due to accidental drops. And let's be honest, we all get clumsy sometimes. We have listed the very best iPhone 6, 6 Plus, iPhone 6S, and iPhone 6S cases here so you can easily choose one. Here are some of the best iPhone 7 cases.
To make sure our clumsiness doesn't cost a hefty buck on repairs, it is important to buy cases and covers for your devices even though most of us won't like to cover the beautifully crafted smartphones. And we all know that repairing Apple devices tends to create a slight dent in our wallet. Here we have compiled an extensive list of all the very best cases currently available on the market for the iPhone 6, 6S, 6 Plus, and 6S Plus. We hope that this article will guide you in selecting the right case for your smartphone that matches your requirements. The cases on this list vary in price, quality, feel, robustness, style, and many other factors so you have a large list to choose from.
The good news is that all the cases for the iPhone 6 work with iPhone 6S. Similarly, all the cases for the iPhone 6 Plus work with iPhone 6S Plus. So if you already own a case for iPhone 6 you can use it on your iPhone 6S as well and vice versa. Same goes for iPhone 6 and iPhone 6S Plus.
Read More : Waterproof Cases for iPhone 6 and iPhone 6 Plus
Best Cases for iPhone 6 and iPhone 6S:
All the cases on this list offer a substantial amount of protection. There is a huge variety to choose from so you can be sure to find the right case that will suit you best. Without further ado, here are the very best cases for the iPhone 6 and 6S.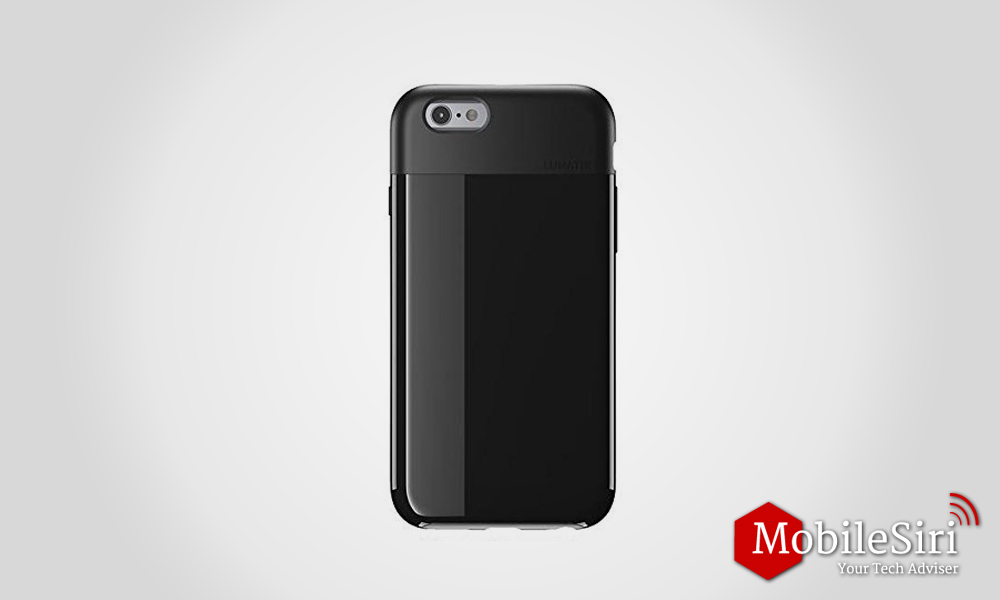 The Lunatik Taktik strike case is one of the best iPhone 6/6S cases that comes with heavy duty protection. The case features shock-absorbing Impact Truss technology and ballistic bezels. The case is a lot tougher than the slim design and lightweight build lets on.
This case will protect your phone from drops, shocks, and even the heaviest of impacts, and your display will be protected thanks to the tempered glass screen protector surrounding the case.
The case also features a switch that will help you toggle the ringer on and off easily. There is also an audio toggle seal that will allow you to change the volume of your smartphone.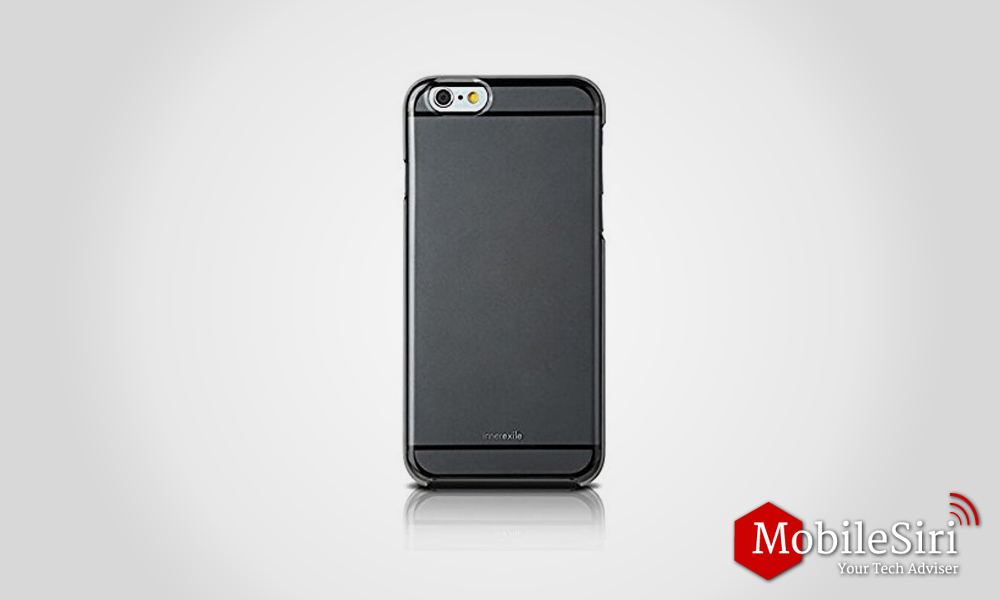 The Odyssey Voyage Case is a stylish one that not only protects your iPhone, but it also protects all the buttons as well. Inner Exile Odyssey Voyage Case is one of the best iPhone 6 and iPhone 6S cases on the market. The case not only offers a substantial amount of protection, but it is also elegant and stylish.
This case consists of two parts that snap-lock together, and once it's locked, the iPhone is held in place and protected from every angle by a hardened polycarbonate shell designed to encompass its every curve. The case also ships with a 3.5 mm adapter so it is compatible with all headphone jacks.
If you're looking for a case without bulk, look no further. The Scarf by Totallee is an ultra thin, semi-transparent case that will protect your iPhone from scratches and everyday wear. At .02" and .01 oz, it is one of the thinnest and lightest cases in the world. The Scarf features precise button cutouts and a fully open bottom for unobstructed access to all ports. This case is available for $19 and comes in 4 understated colors: white, gray, black, and navy blue.
When it comes to this case, it is all in the name. The Pad and Quill Luxury Pocket Book Case is all about craftsmanship and luxury combined with functionality. It is a case that gives you what you pay for. The leather bookcase efficiently replaces your wallet. It has multiple slots where you can store your cards and also a hidden cash pocket.
There is also a clear ID pocket in the case and it comes in five different color variations. You can also have the case personalized and it comes with a hand-finished birch cradle for additional style and protection. The case adds a little bulk to your device and unfortunately, it doesn't support iPhone's flash function. Still, if you are looking for a stylish functional wallet case then this is the best bet.
If you are looking for something sleek and stylish, this case is not for you but if you want something robust and highly protective then Armorbox Hybrid Case is the best choice. It is not pretty to look at but that is because the case is designed with protection in mind. The case is comprised of two shells. The combination of two shells offers maximum protection for you iPhone.
The case also features a kickstand on the back. The ribbed design of the cover offers a better grip on your iPhone 6 and helps reduce the chance of accidental drops. It also comes with a screen protector.
The Spigen Tough Armor FX case is made of TPU and polycarbonate materials, along with button covers, a built-in screen protector, and raised corners that lift the back of the phone. The case has a simplistic design that is designed to protect your iPhone. The screen protector of the cover has also been treated with a special coating to ensure it maintains the iPhone's responsiveness and functionality.
The Spigen Tough Armor case comes with drop protection, air cushioning, and shock absorption. All of the protection features of this case meet military drop-test standards.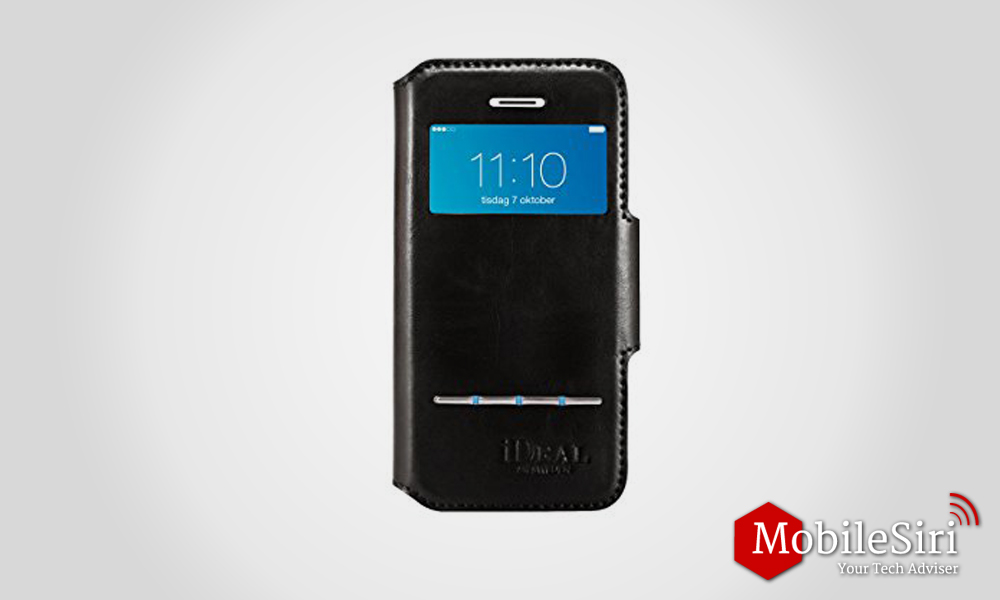 This case features a bunch of unique practical features that allow you to use your device without having to even open the cover. The wallet case comes with the answer function located on the front of the case, which allows you to answer calls with the mere swipe of a finger. The window also allows you to check the time, listen to music, and make/receive calls.
The case also has slots at the back where you can store your cards. The design of this wallet case is slimmer than most in the market and you can easily store it in your pocket. The case has a magnetic closure as well.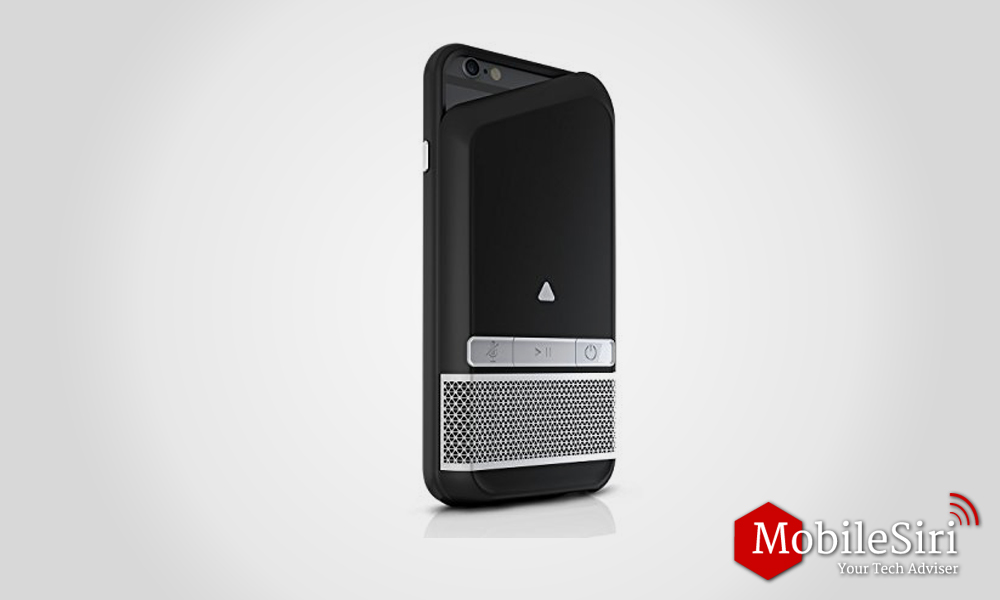 This is one of the really interesting cases for the iPhone 6/6S around. The Zag Speaker case is a simplistic black bumper case with metallic covers over the buttons of the device. But the really interesting feature is the Bluetooth speaker and microphone that snap into the back.
The speaker is detachable so you can attach it when you need it and take it off when you don't want to make the device bulky. The speaker is easy to pop out and it boosts sound considerably. The best part is that the speaker section contains a 1,800mAh battery and a USB port, so you can potentially charge your iPhone battery so long as you bring your lightning cable with you.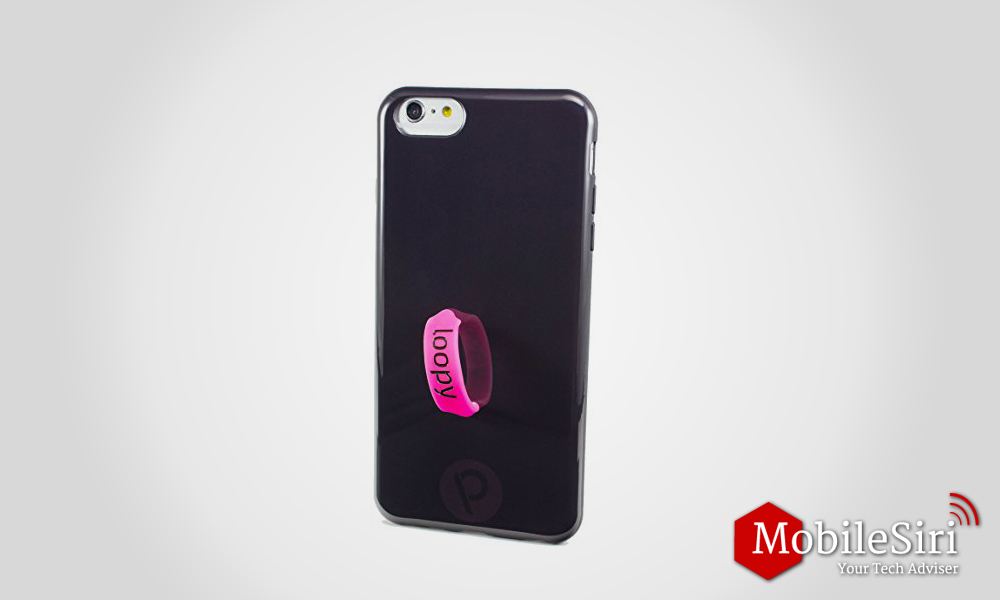 If you often find yourself juggling with your iPhone and your other belongings which then results in you dropping your device and damaging it, then maybe the Loopy Case is the one for you. As the name suggested, the case might seem kind of loopy to some but for others, it can be a lifesaver or at least a smartphone saver.
The Loopy Case is a standard flexible case with a hard-shell backing, but it has an added extra on the back in the shape of a rubber loop. You can put your finger through the loop and easily secure your iPhone. Doing so makes it easy to carry multiple items. It adds a touch of extra security whenever you're holding your phone.
The rubber loop also functions as a stand that you can use to prop your iPhone in landscape view. The loops are detachable and changeable and the case comes with an extra one.
This case is a simplistic leather cover from Burkley, which features a fitted hard-shell design. It has accurate slots for ports, buttons, and camera. The case is minimalistic so it doesn't add bulk to your device and covers it minimally.
This case doesn't offer a lot of protection but it is a decent case for everyday, normal use. It is attractive and the leather finish makes your phone very comfortable to hold given the added grip. You also have a choice of different colors and styles of leather.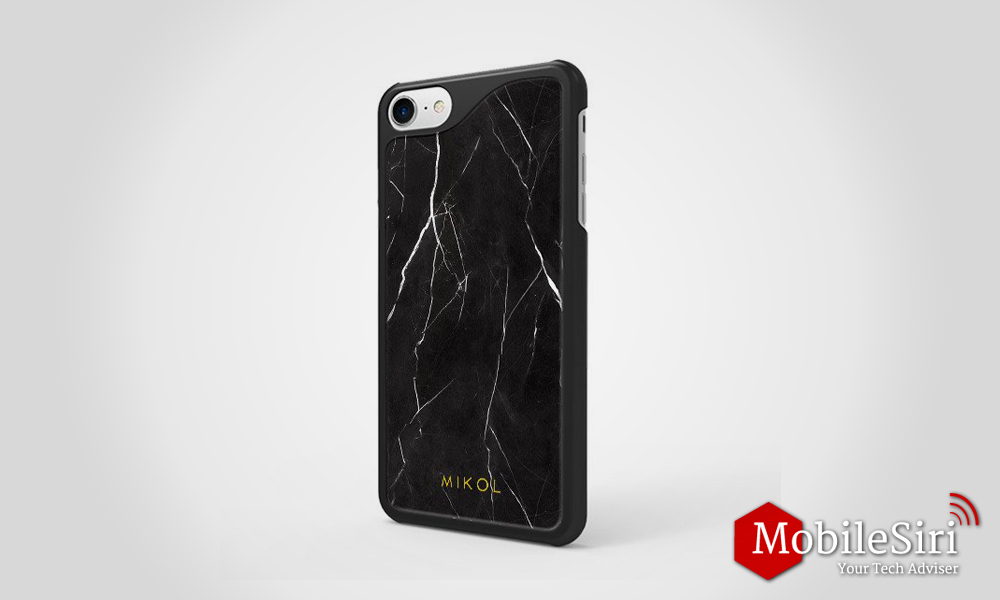 If you are looking for a premium iPhone case that can make a statement then you really can't do better than the Mikol Nero Marquina Case. This case is the very first premium iPhone case that has a marble back. There are several options that you can choose from and all are elegant.
This case doesn't offer much protection and it isn't meant to. Mikol is all about style. The basic case is standard TPU, minimalist, and closely fitted to the iPhone 6, with cut-outs in all the right places. Set into the back is a panel of marble. Each case is completely unique. You can go for white, black, or a kind of reddish option, and you can also get the white one with white TPU instead of black.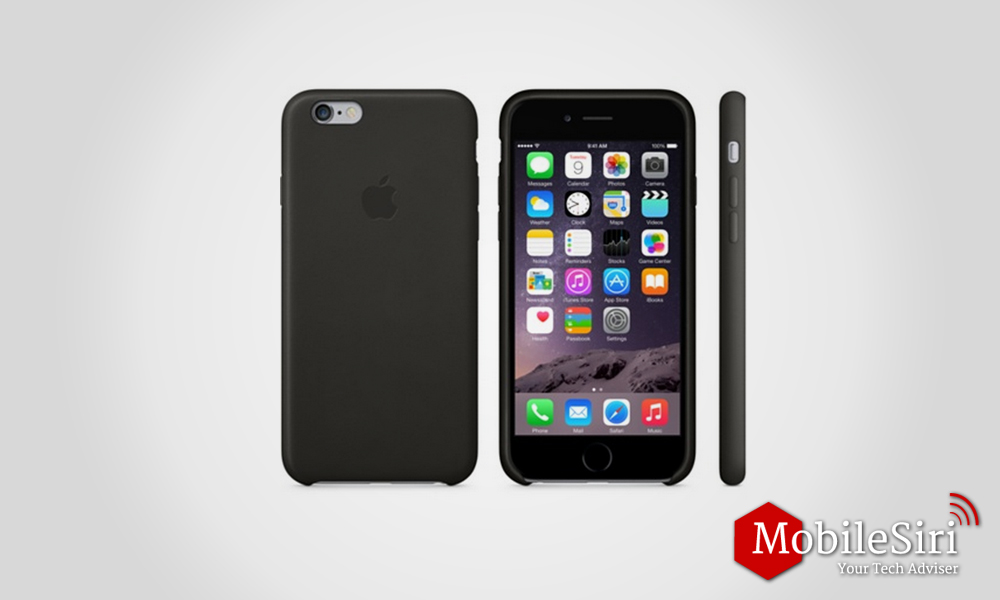 The best case available on the market for iPhone 6 is the Leather Case which Apple is selling on its stores itself. This stylish leather case does not add something extra to your iPhone 6 and still protects your phone nicely. It does not catch dirt and you can slip your iPhone 6 protected with leather case in your pocket very easily. But price wise, it is a bit expensive and available at $45. But using a $600 iPhone with a $45 case made of leather is not an 'expensive' choice.
If you find leather case a bit expensive or leather is itself a problem for you, you can go with Silicone case for your iPhone 6. Apple is selling the Silicone case as well at its stores for $35. Despite it cannot compete with the leather case, the Silicone Case itself is neat, soft, and stylish. But it can catch dirt easily.
If you want a case for your iPhone to protect it and want to use it as a wallet as well, go for the Spigen iPhone 6 Case Wallet. This multi-purpose iPhone 6 Case will protect your iPhone and also you can protect your Credit cards, Id cards, and a decent amount of cash as well.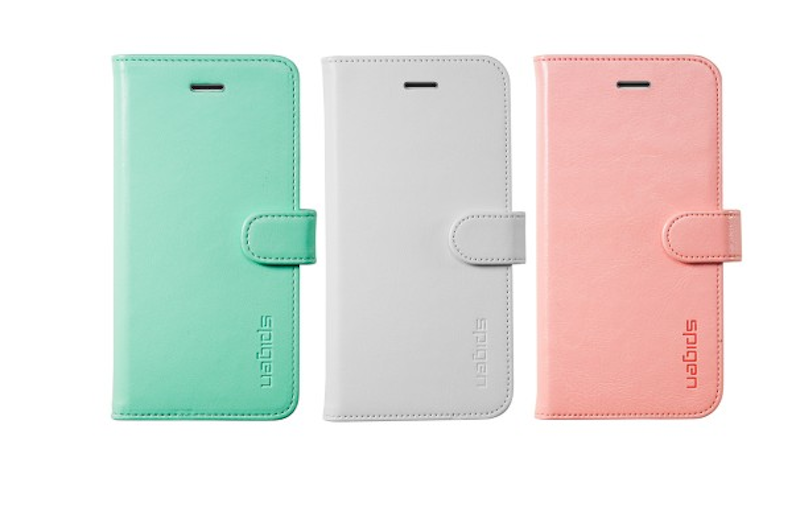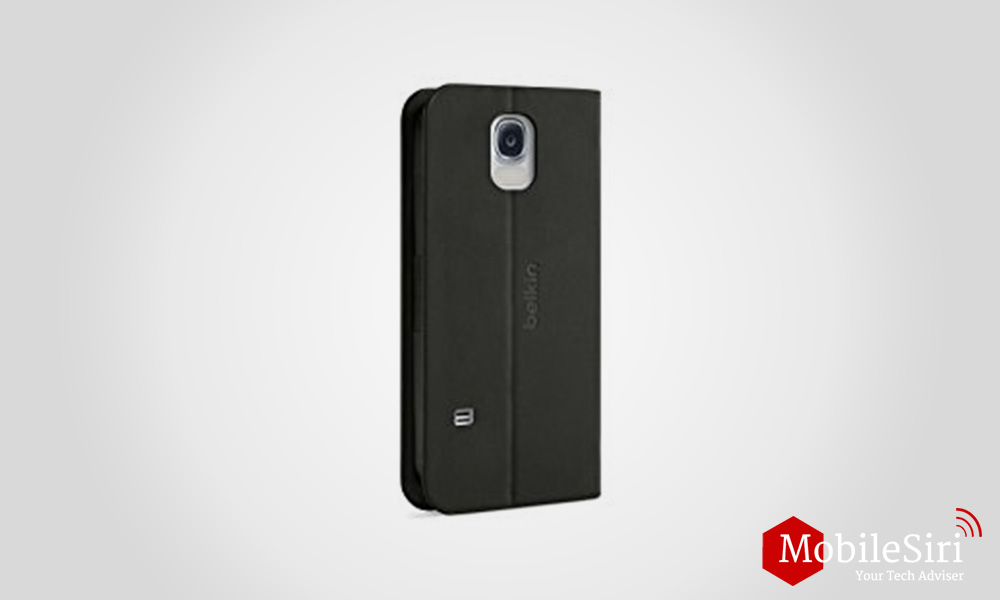 If you like a folio style case for your iPhone 6, have a look at Belkin Classic Folio case. Although its prices are bit higher and is available for $35, yet it is stylish and comes with a slot on one side to use as a card holder. Another plus point is its Kickstand to change your viewing angles.
Most of the people prefer cases for their phones to increase protection. If you are one of them and want something which can protect your iPhone 6 completely, go for Speck's CandyShell case. This strongest among all case gives a military-level protection to your iPhone only for $21.
STM is famous for its bags, but they recently introduced their docking supportive iPhone 6 case Harbour. It is a great choice for you if you have to dock your iPhone for different reasons like when using docking Speakers or other docking accessories which are not compatible with most of the cases.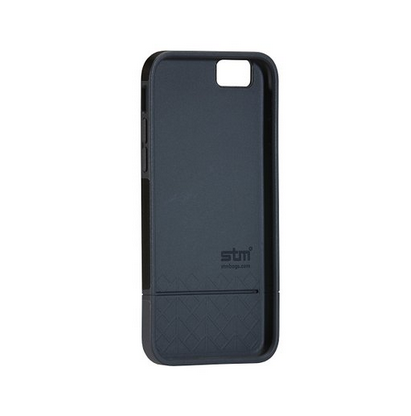 If you love using leather products and want something unique, stylish and strong enough to protect your iPhone 6, Alto Leather Case is one of a few options for you. Made with Italian leather, this iPhone 6 case has really good craftsmanship and is remarkably thin. It adds no additional bulk to your phone. But this stylish Italian leather case is expensive as well and starts at $55 'only.'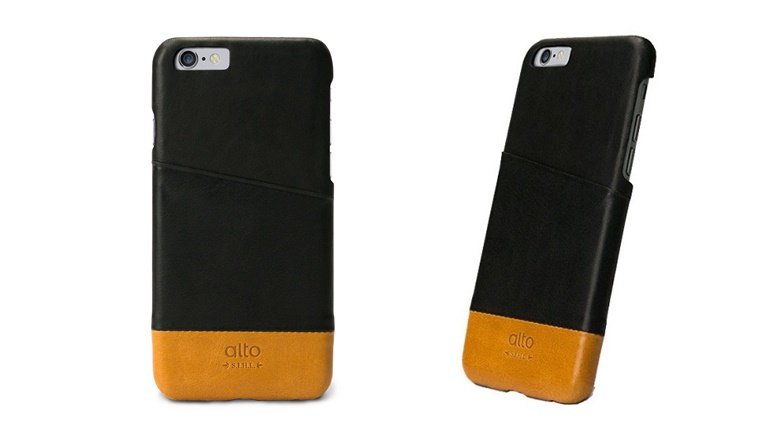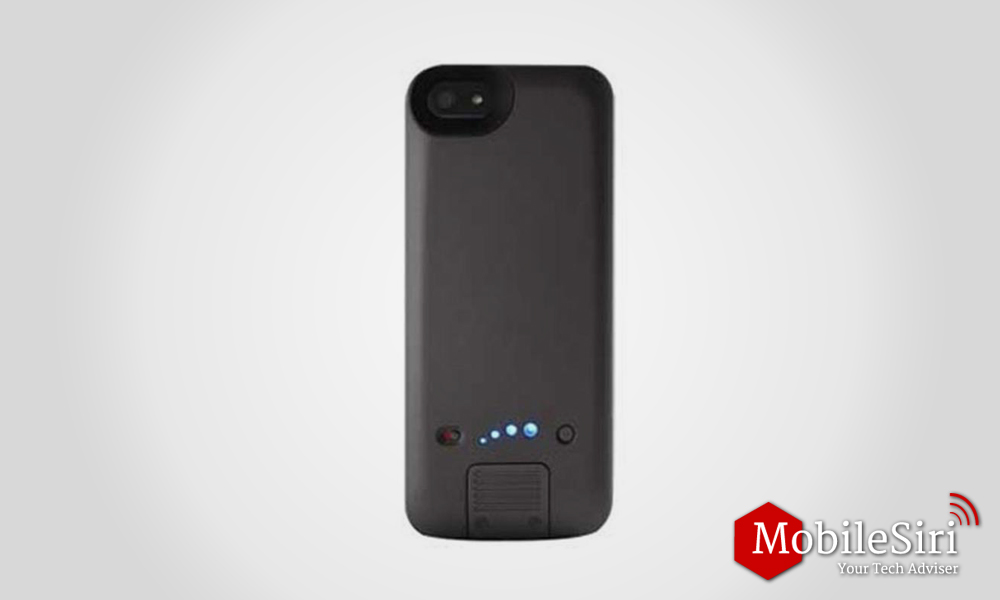 If you use your iPhone 6 heavily and have to charge it a lot, you should go for BuQU PowerArmour Battery case which comes with a more powerful battery than your iPhone 6 has and provides 100% extra battery backup. Yet its lightweight, unibody protects your iPhone 6 from drops and impacts.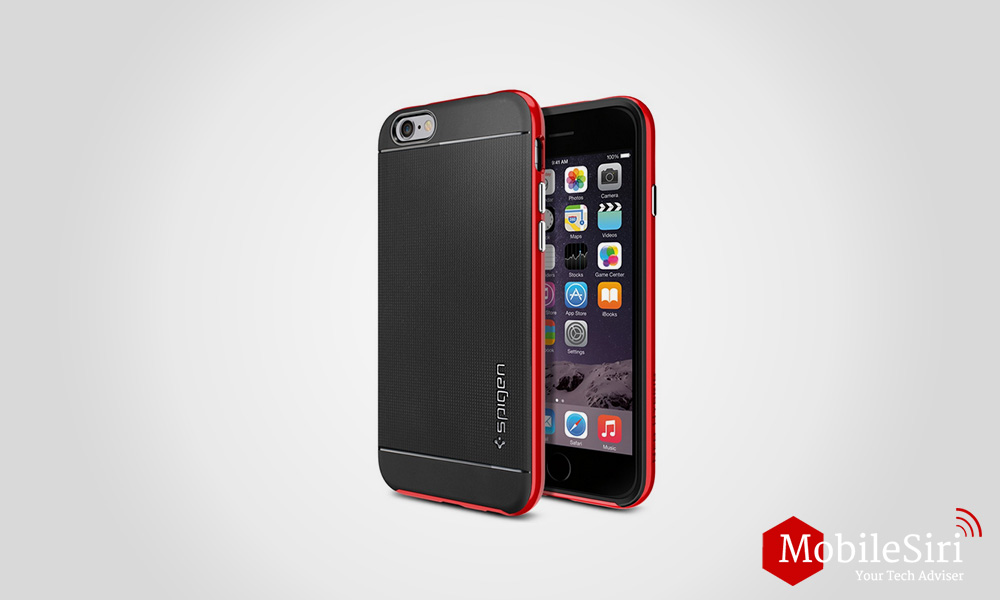 The Neo Hybrid by Spigen is another cool case that provides additional protection to your iPhone 6. Made of UV-coated hard polycarbonate frame and high polymer coated soft TPU cover, this stylish case is available for $35.
If you are looking for an affordable leather case then FYY ultra slim magnetic case is made for you. It has premium PU leather exterior and no-scratch microfiber interior. Available in multiple colors, it is lightweight and has options to switch angles.
Best cases for iPhone 6 Plus and iPhone 6S Plus.
Here is the complete list of cases compatible with the iPhone 6 Plus and 6S Plus.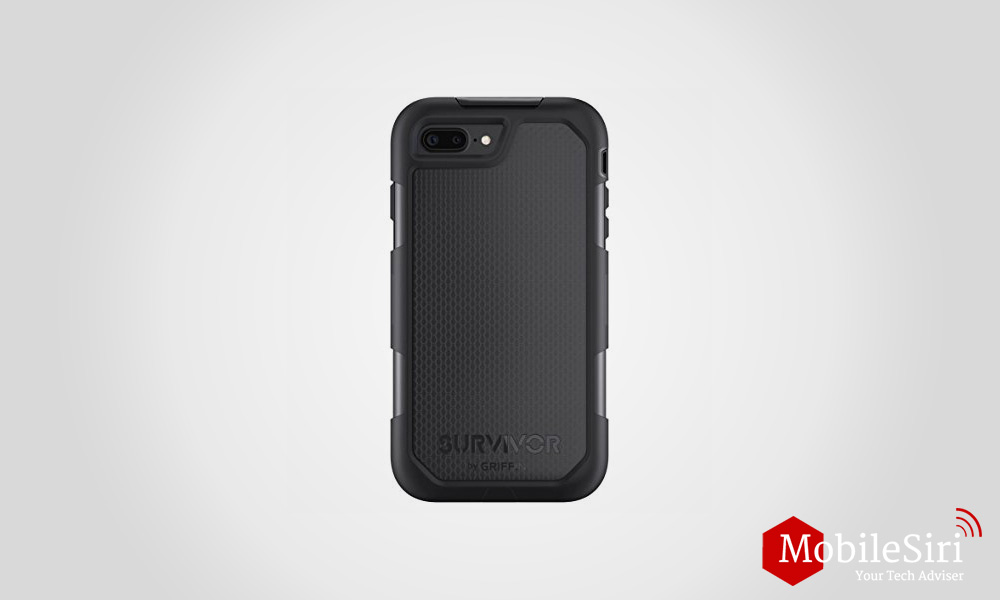 Griffin is widely known for manufacturing rugged cases and the Griffin Survivor Summit Case is one of the toughest cases for your iPhone 6 Plus around. The case is a combination of TPE, polycarbonate, and silicone, with a built-in screen protector and covers for the ports, buttons, and Touch ID.
This case will make your device bulky and limit the ease of use a little but it will help your iPhone survive falls of up to 10 feet onto concrete. It also has an IP55 rating and features a rugged, rotating clip designed to keep it securely fastened to you when you're not using it as a stand to prop up your device.
The second iteration of the Nodus Access Case 2 comes with minor changes in design and a larger variety of colors. The case has an elegant design that is simplistic. It is made using vegetable tanned, Italian leather that's also water-resistant, and features a rubber pad on the inside that's covered with suction cups so you're iPhone will stay in place.

The case features magnetic shielding that protects the iPhone from outside interference. There is also a soft microfiber lining on the inside that keeps the iPhone safe and residue free. The case has an inner pocket where you can store your cards. It comes in two opening variants: horizontal and vertical.
There aren't many cases that can match the perfection of the official Apple Leather Case for iPhone 6 Plus. This case is slim but it is durable and offers sufficient protection. The lining is soft microfiber and the leather exterior offers extra grip. It comes in your choice of black, red, blue, brown, or pink. Apple's Leather case doesn't guarantee drop protection but it will safeguard your device against light bumps and scratches.

If you are looking for a wallet case that also offers great protection, then the Verus Layered Dandy Case is the one for you. The case fits the iPhone 6/6S snugly to ensure that it doesn't slide out. It contains three card slots and a money sleeve that's designed to hold your credit cards.
The faster on the case is magnetic. This prevents the case from opening unexpectedly.
This case is the complete package, it offers you style, protection, and a kickstand all in one. The case has a metallic finish that gives it a stylish appearance. The outer shell offers rugged protection and the inner shell protects as well. There is also a bumper that provides shock absorption.

The kick stand at the back can prop up your device in landscape mode and the front edges of the case extend outward enough to keep your phone's display from making contact with the ground.
This case features synthetic leather that is so good it feels like the real deal. This case also has button covers that are easy to press and offer protection and does so without interfering with their functionality. The design is seamless and it has a soft feel. The case is not rugged but it provides good basic protection against bumps and scratches.

If you don't want to hide the beauty of your device but you still want to protect it then you should try the Rhinoshield Crash Guard Bumper. It is a minimalistic bumper that doesn't cover the front and back of your device it just wraps around the sides to secure your iPhone from bumps. It is available in various colors. It is the perfect choice for those who don't want to conceal their iPhone.

iPhone 6 Plus and 6S Plus MagBak Cases
The MagBak comes with two magnetic mounts, ready to stick wherever you may need them, may it be the kitchen, the car dash, or somewhere else. The case is a simple shell that sticks to magnetic mounts securely and offers two magnetic mounts, ready to stick wherever you may need them.
The case features a nice soft-touch finish and it is available in various different colors. The case has accurate cutouts for camera, ports, and switch. Your iPhone can be mounted anywhere using this case.
This case is sleek and delicate and offers minimal protection. But most of us don't want to cover the beautiful iPhobe 6 Plus/6S Plus with a case and this cover doesn't do that. It is a transparent and minimalistic case that adds a comfortable grip and protects the back from scratches.

The slots for the ports, buttons, and camera are accurate. It's completely transparent and very thin, so you can still enjoy Apple's design. You can also get translucent colored versions if you prefer.
This case is made of leather and it is hand-crafted. The Noreve Tradition D Leather Case is stylish and is padded leather and opens like a folio. There are openings for all the ports, buttons, and the camera.

The protective shell in the inside of the case is TPE. There are openings for all the ports, buttons, and the camera. You'll also find a window on the front cover and a speaker grille, that latter of which enables you to use your iPhone 6 Plus with the case closed. You can also customize your case because there is a wide range of different leather finishes and colors, and you can even change the interior lining if you are willing to spend a little extra for the customization.
This case has two layers for maximum protection. The inner core is soft, flexible TPE and the outer shell is tough polycarbonate. There's a color contrast between the two to add a little style, and you'll find a small Incipio logo on the back.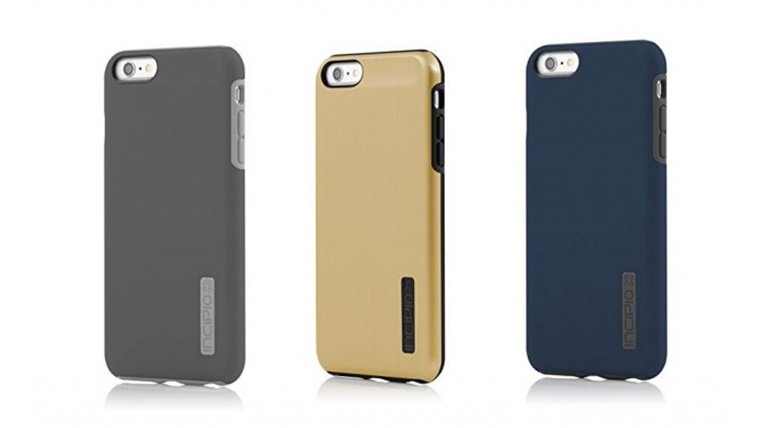 The buttons have flexible covers on them and the cut outs are accurate. You can get cases in various different colors and the prices of the cases vary. There is also a shine variant that features a brushed aluminum effect on the back.
This case offers an amazing grip that makes it ideal for anyone with butterfingers. The ITG Patchworks Level case delivers drop protection certified to military drop test standard 810G, but it's also surprisingly slim.

On the inside, there is a patchwork diamond texture that creates shock-absorbing pockets. The case features a raised bezel on the front helps to safeguard the screen should your phone land face down. You can get it in black, white, or sand colors. The case also has textured sides that add comfortable grips.
This is one of the very few cases that matches Apple's design style. The luxury bumpers combine aluminum top and bottom in gray or silver, with a choice of gorgeous wooden sides of acacia, pear, or maple. The case ships with a screwdriver in the box for taking the bumper apart and slotting your iPhone into place, then sealing it up securely.

The button covers on the case are also aluminum which is in contrast to the wood. The cut outs are accurate but some larger audio jacks are probably not going to fit. The minimalistic bumper extends to the front and back to protect the iPhone all around without covering it up.
Pad & Quill is famous for making great cases. The Pad & Quill Bella Fino are beautiful folio-style cases made from real American full grain leather that you can get in whiskey, dark chocolate, or black colors. It is a highly functional wallet case that contains four slots for cards and also features a larger money pouch at the back. The back corner is cut away to leave the camera and flash exposed, and you have full access to controls and ports because there's no shell.
The case is neatly stitched and there is a subtle logo at the back of the spine. There is also a choice of interior. The case holds the iPhone in place by 3M adhesive technology. It's sticky and strong, but there's no residue. The cases don't offer rugged protection but it is one of the best iPhone 6 Plus wallet cases on the market.
This is another iPhone 6S Plus case that is really great if you don't want to cover your case completely. The case is made of two parts: a military-grade machined aluminum frame and a clear polycarbonate back with a rubber lining along the edges that grips the phone. So it offers a high-level of protection and at the same time, it doesn't conceal the iPhone's elegance.

The plastic back case goes on first and then the metal frame goes over it. The front edge is also raised so that it protects the screen, and the rubber grip on the back of the case keeps it from sliding off tables and also provides a comfortable grip.
These cases are delicate sleeves that don't offer much in the way of protection. Sena Lugano Wallet manages to retain a sleek design that is comprised of tumbled leather, Herringbone microsuede, and a gunmetal trim. Although the case doesn't offer a front cover, it does house three pockets on the back for stashing your ID and credit cards, while leaving your speakers and ports accessible.

Rokform is a company that takes pride in itself for making rugged cases that offer high-level protection for various devices. The Sport V3 is a testament to that. It is a protective case that is easy to use. The case features quick snap installation and it offers substantial protection in the form of a high-impact polycarbonate frame. Moreover, the integrated mounting system allows you to attach it to everything.

The case is available in seven different colors so you can choose one to your liking.
Here is another great wallet case that offers great impact protection, at up to 6.6 feet. It also has a cover for the screen. It flips open in the usual folio style to reveal a handy card slot in the cover. It is thin and lightweight and the shell is malleable and easy to fit.

The inside shell is partially transparent. The cover is opaque and it is available in classic black and eye-catching pink. All the cutouts for the camera, buttons, and slots are accurate.
The Speck CandyShell Inked Case has a really exciting design that is available in three full-color designs featuring a supernova, a floral pattern, or a raindrop pattern. Each comes printed on a standard CandyShell case that meets military standards for drop tests. So they are pretty on the outside but tough on the inside. You'll also find precise cutouts and button covers. It's quite a chunky case, but that's the price of proper drop protection.

This was our list of all the very best cases for the iPhone 6 and its variants. These cases all provide substantial protection and prevent you from wasting money on device repairs. Hopefully, this article will help you pick the right case. Let us know in the comments if this list helped you out or if we missed any of the good cases.
MobileSiri.com is a participant in the Amazon Services LLC Associates Program, an affiliate advertising program designed to provide a means for sites to earn advertising fees by advertising and linking to Amazon.com. Read about our Affiliates Disclosure Policy
here
. Amazon and the Amazon logo are trademarks of Amazon.com, Inc. or its affiliates.