Wearables have become very popular in recent years. Fitness trackers and sports accessories have become widespread and are being widely used by both amateur players and professionals.
Usually, most trackers are generalized and can be used for several sports but specialized gadgets that are dedicated to specific sports are also available on the market.
If you are a tennis enthusiast, then you might want to keep reading this article because here we are going to discuss some of the really best tennis gadgets that will help you in improving your game.
The game of tennis is no stranger to incorporating several new technologies to improve the experience. Even though the incorporation of tech gadgets in tennis is still relatively new, there are many tennis gadgets available from simple electronic line judges to the Hawk-Eye systems with their multi-camera array.
Tech accessories
These days, players of all levels have different varieties of high-tech accessories to help them improve their game. Tech gadgets have been especially popular for sports like tennis and soccer and we have clearly seen that the accessories add much more to the gaming experience. Now it is time to check out some cool tennis gadgets that you might want to equip yourself with the next time you hit the courts.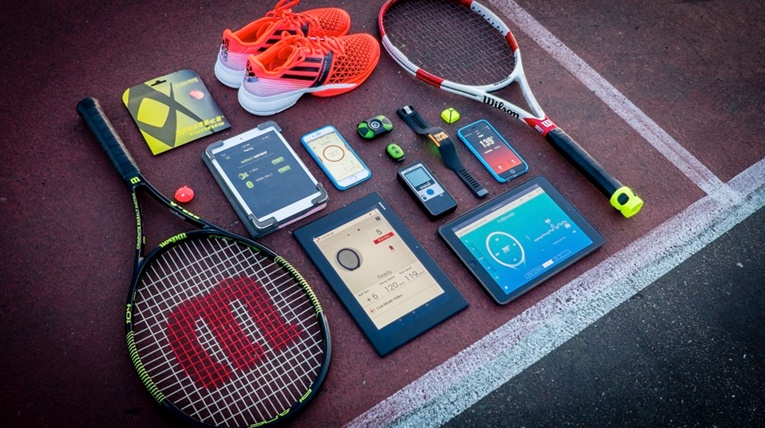 Fortunately, the number of tennis gadgets hitting the market has recently increased so you have a wide range of cool devices and accessories to choose from. There are so many types of tennis gadgets available these days from advanced sensors that monitor your gameplay to small accessories that help you straighten your racquet strings. We are here to help you pick the best tennis accessories that suit you.
Best Tennis Gadgets Which Will Improve Your Game.
Below are the best tennis gadgets currently on the market that will smarten up your racquet and your shoes. These tennis gadgets bring the game of tennis to the information age through recordable stats and identifiable metrics. There are several gadgets on this list that, aside from tracking your gameplay, can also help you get better at the sport as well. So, without further ado, here are our picks for the best tennis gadgets available on the market.
Sleeve Stars Tennis Elbow Brace
Babolat Play Connected Racket
TopspinPro
Zepp Tennis Swing Analyser
TOLOCO Massage Gun
Babolat Pop
---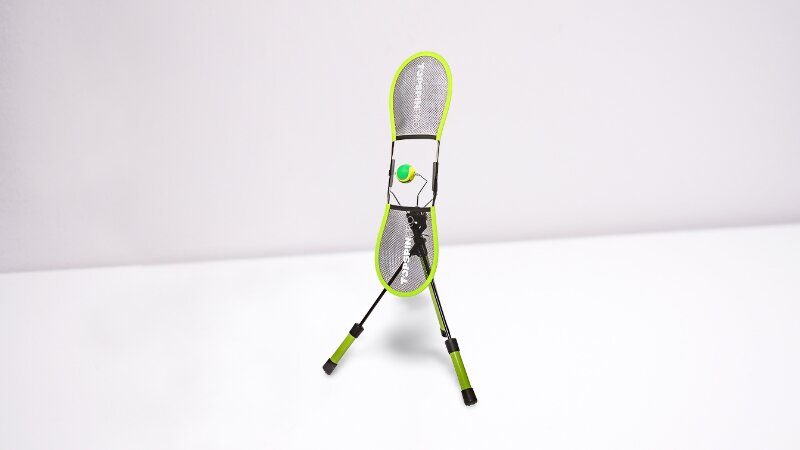 The Topspin Pro is a great tennis training device for beginners. The Hit Zone launches a tennis ball in mid-air in front of the player. The device comes with custom tennis balls. The gadget allows you to train for tennis outdoors or indoors all year round. It is also very good for children who are interested in tennis. Thus, it is one of the best tennis gadgets for beginners.

---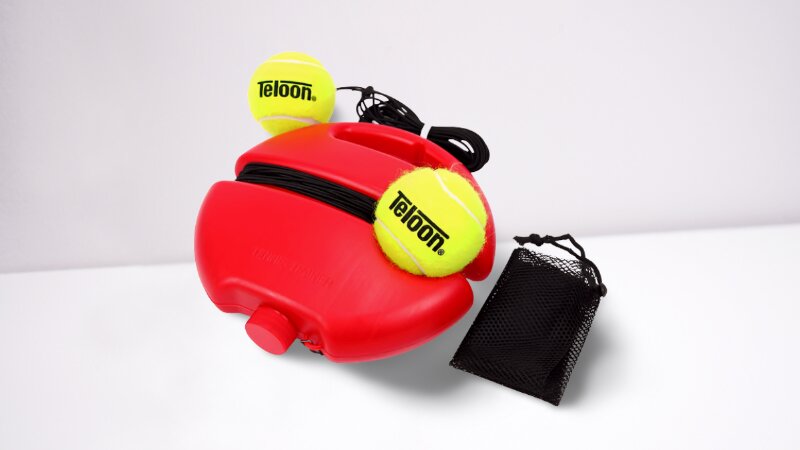 I bought a Teloon Solo trainer that rebounds ball for my daughter who likes to play tennis. This is the best tennis solo trainer for people who cannot afford to go to any tennis court or nobody is available for them to play. I saw this tennis product online on Amazon and found it very useful for tennis lovers
In addition, You need to fill the Tennis base with water to keep it stable. The ball is attached to it with an elastic cord that returns the ball with each hit. It is the best portable training product for tennis players that allows them to practice for hours.
All in all, I would highly recommend this best tennis product for adults or kids beginners who want to build their tennis skills.

---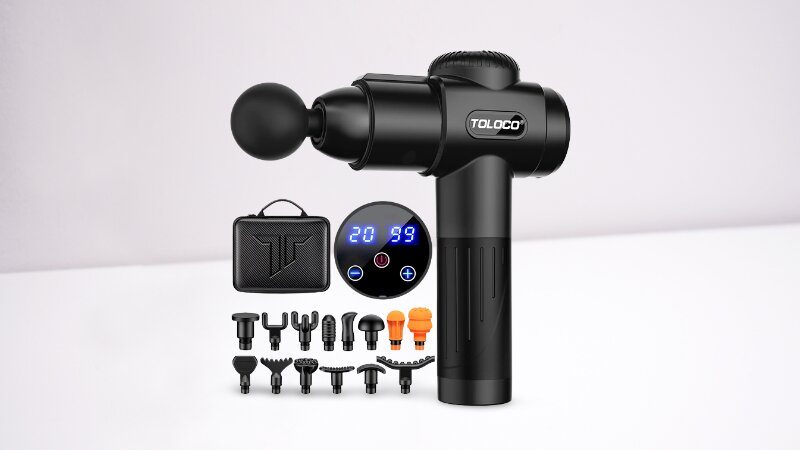 The TOLOCO Massage Gun is a muscle massager that helps you relieve muscle pain and regulate your blood circulation while playing on the tennis court. The lightweight massager is useful for the back, neck, legs, and arms. The Massager gun for athletes comes with 15 replaceable massage heads. You can hold it easily due to its ergonomic design. The TOLOCO Massage Gun is among the best tennis gadgets at a low price.
The Battery power massager gun offers deep tissue massage. It comes with an upgraded LCD Touch screen. Moreover, it offers low to high-speed levels for massage.

---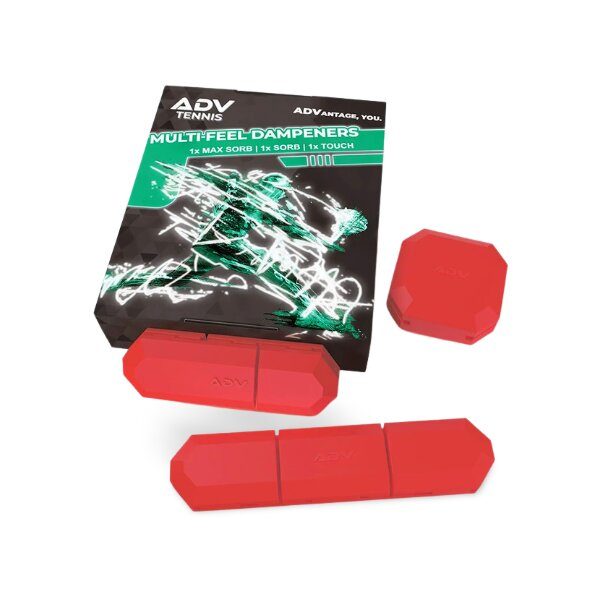 The ADV dampener is one of the best dampeners dedicated to tennis. The tennis gadget was developed in 3 sets small, medium, and large. It is a shock absorber means takes away all kinds of shocks whether it is of a tennis ball or racquet. The unique dampener takes away the shock when you hit the ball. You will not feel hard to hit
Once you have fixed your vibration dampener with a tennis racquet, you can play connected with any tennis racket. Simply you will not feel any vibration on your hand during the game. As compared to other tennis vibration dampeners, the ADV dampener is one of the best tennis gadgets.

---
SkorKeep – Tennis Score Keeping and Vibration Dampener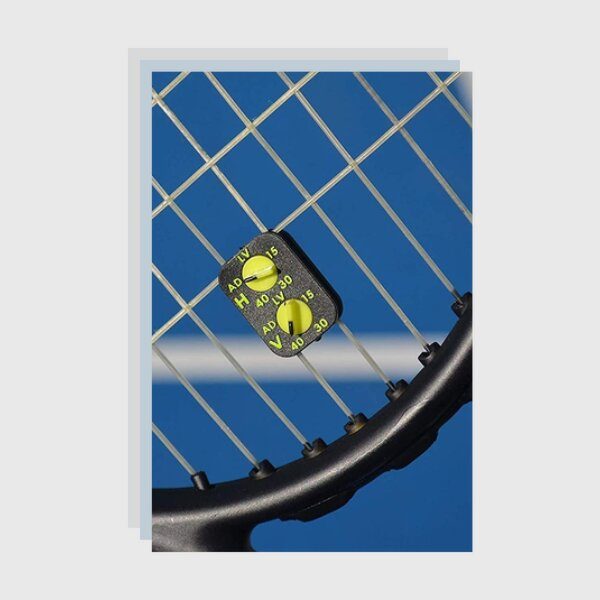 The SkorKeep is the perfect vibration dampener to keep track of your match's score. This is lightweight and keeps track of your score so you don't have to. The installation of the vibration dampener on the Racket is easy. The Skorkeep works to keep track of the game scores or as a vibration dampener at the same time.
Cons
It can break or pop off if hit with a tennis ball

---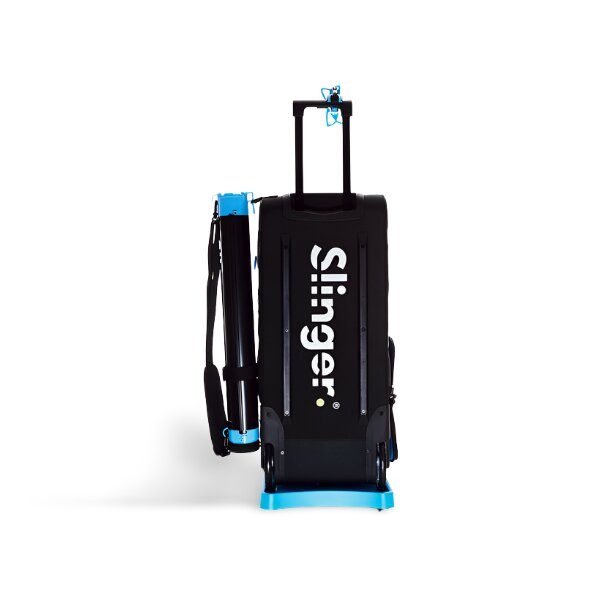 Slinger is a portable tennis bag that can easily change into a tennis ball thrower and launcher and is currently available on the market. The Slinger bag can hold a tennis racket and 2 cases of 72 tennis balls. The portable tennis bag is placed on an oscillator plate used to oscillate the slinger bag. The Slinger bag offers a telescopic ball tube to pick the balls that come with a USB port and a cellphone holder.
It records your tennis gameplay data in real time. You can keep your portable tennis bag anywhere on the court to practice the shots at different speeds and elevations.

---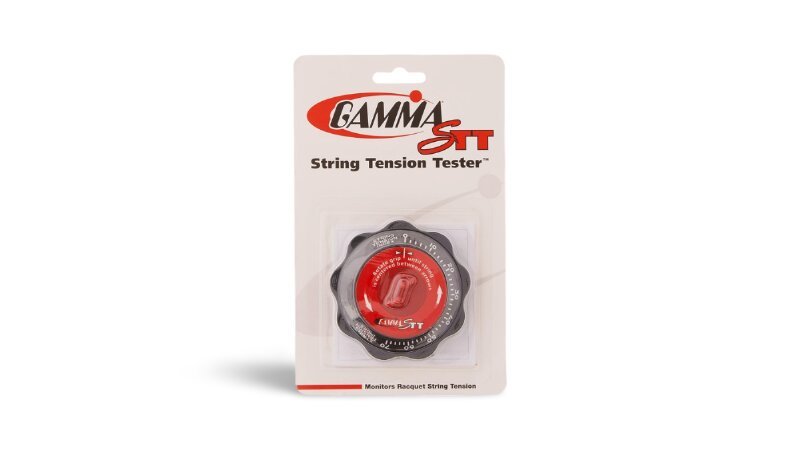 Gamma Racquet String tennis tester is a cheap device for monitoring tennis string tension and a Large scale offer for quick readings measures reading accurately. It tells you when you need to replace your Tennis Strings or restring so that it doesn't affect your game.
Easy handy gadget with great accuracy for a long duration on the court. It is durable and made of nylon material. However, you need to check the measuring scale unit either in pounds or else before using it, record the reading accordingly

---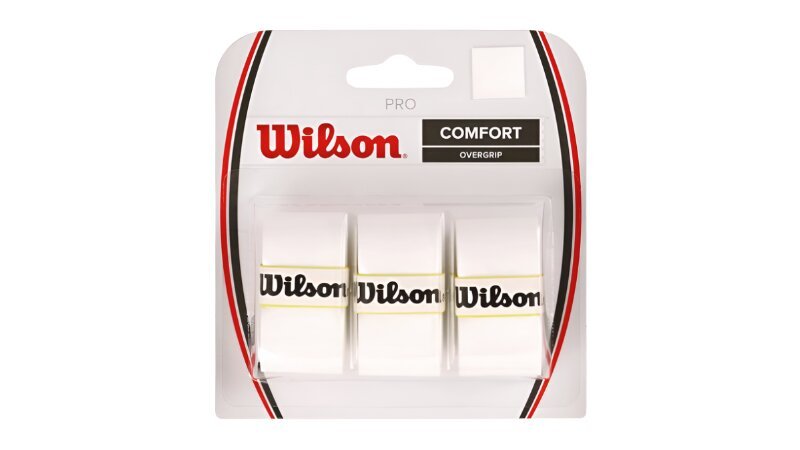 If you have a worn racquet grip and want to replace it with a cheap but best overgrip then we have Wilson Tennis Racket overgrip. The Tennis Racket overgrip will absorb sweat and keep your hand dry during intense tennis training or matches. It comes with three overgrips and one side of the overgrip is adhesive helping you to overlap the grip on the handle of the racquet. It is available in various colors.

---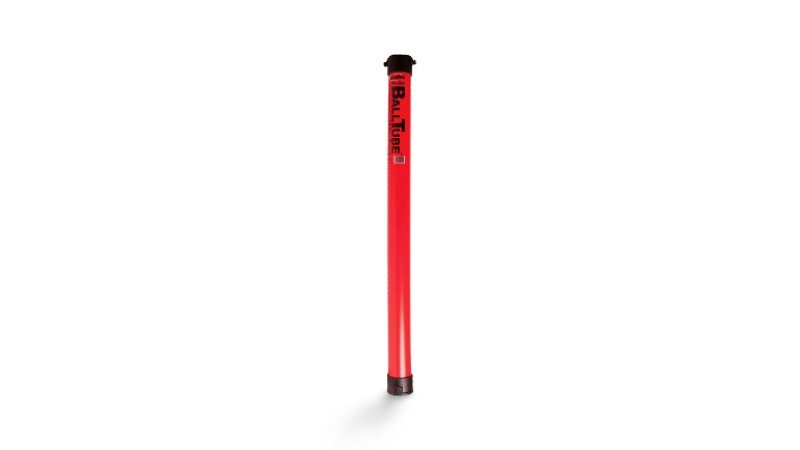 The Gamma tennis ball hopper tube is light in weight. The portable tennis ball hopper tube is of the best quality and most durable. The tennis ball tube can carry a maximum of 18 balls. Not only you can hold a ball but can also pick the ball through it by placing the ball hopper tube close to a tennis ball and pressing down the rubber flange to collect the ball.
Moreover, it comes with shoulder straps to carry it easily along you. Overall the Gamma tennis ball hopper tube is the best tennis gadget for tennis players.

---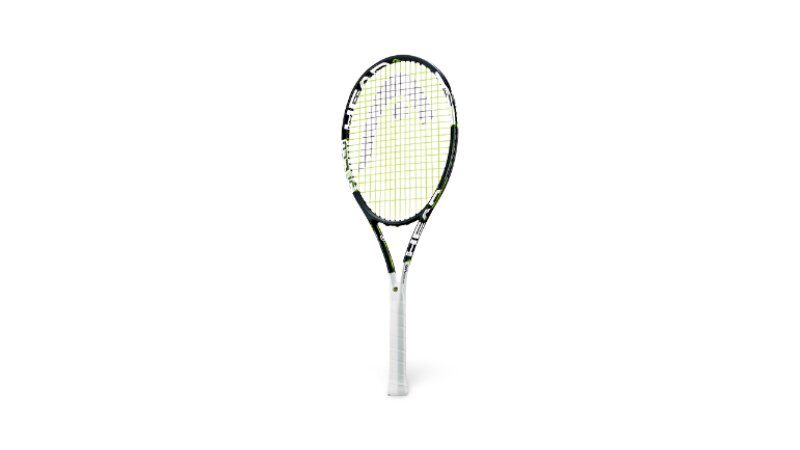 Head always offers good tennis products and this Head Graphene XT Speed MP Racket is one of them. Its frame is made of graphite. As strings of the Rackets play an important role in control, speed, and powerful shots in the tennis match the racket comes with durable Head strings.
SIZE: S40
Weight: 318gm
Pros
Head Tennis Racket is light in weight
It is playable for intermediate to advanced level of player
Cons
The price of the Racket is $119 which is quite high
The Head racket is not for beginners

---
Best tennis rackets for beginners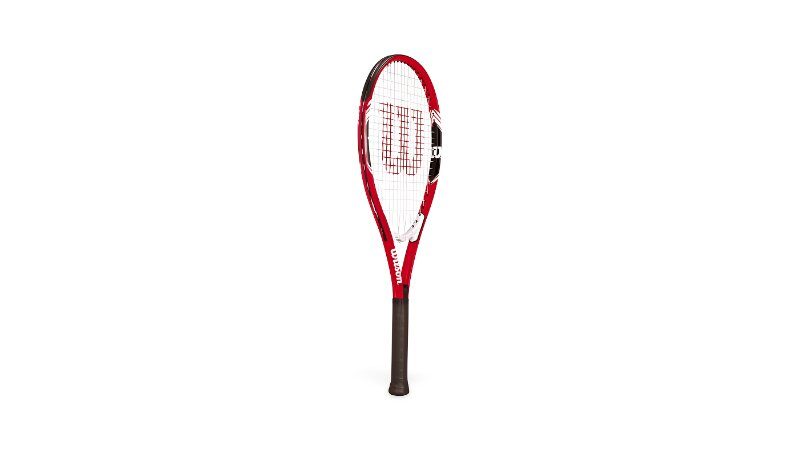 Hyper Hammer 5.3 is one of the most powerful and popular rackets with Wilson since the 90s. It is an excellent all-around racket for beginners. The racket is lightweight with a large sweet spot and great control. The oversized head helps you to catch each ball or you cannot miss any shot.

---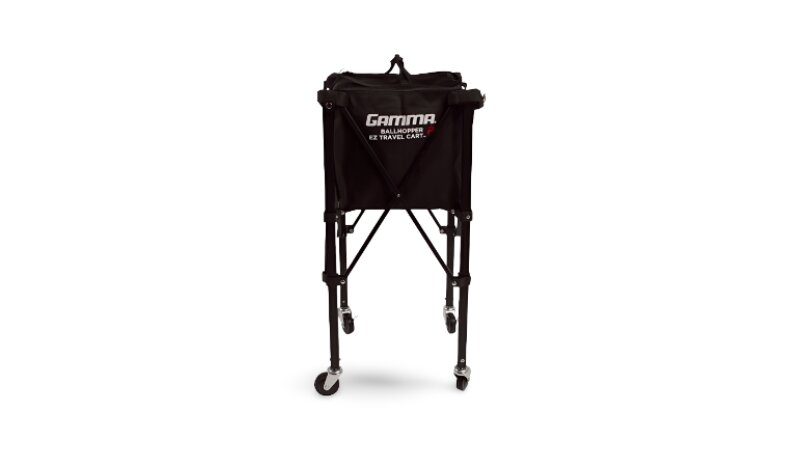 The Gamma Tennis ball cart is one of the best tennis accessories during tennis practice. Its long-lasting nylon basket can hold up to 150 or 250 tennis balls, The Portable tennis ball cart is durable lightweight, and easy to carry from one place to another. The foldable tennis ball cart comes with a carrying bag.
You can keep your phone and other necessary items like keys in the extra zipper pocket of the cart.

---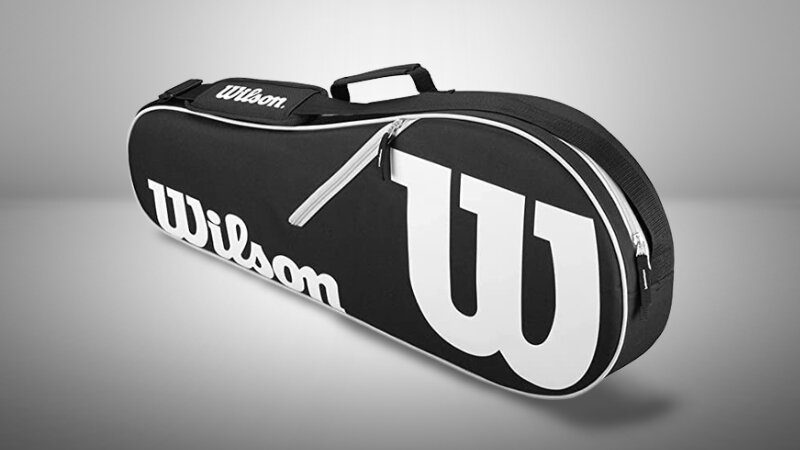 The bag can hold two large racquets and a front pocket for keeping tennis accessories like dampeners or overgrips. It has an adjustable shoulder strap for carrying conveniently. The Wilson tennis bag looks nice and durable.

---
ScoreBand– best tennis gadgets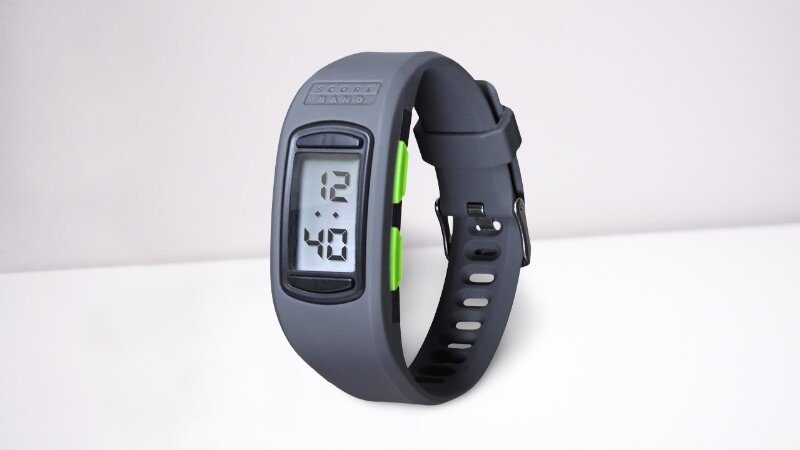 The Scoreband is the perfect wearable to keep track of your match's score. This wearable keeps track of your score so you don't have to. The Skokeep is versatile and it can be used with other sports, too, like golf, volleyball, soccer, etc. The tennis mode of the device provides point-by-point scorekeeping with a match summary, serve indicator, and tie-break scoring option.
The Scoreband can also be used as a standard watch. It comes with a time mode that shows time, date, and seconds with a 12 or 24-hour mode option. The wearable also features a backlight and it is water resistant up to 3ATM. The Scoreland has a replaceable 3 Volt Lithium battery. It features a "hibernate" mode that conserves battery life. There is also a low battery indicator. The watch comes in three different sizes; small, medium, and large.

---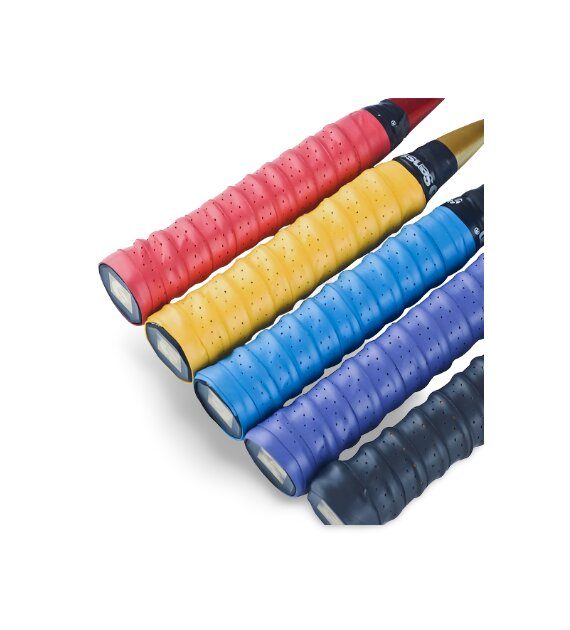 Senston tennis Racket grip is developed by a Senston company. Its perforated design avoids moisture and has anti-slip properties making the Senston racket grip unique. Senston's tennis racket grip promises to improve a tennis player's gameplay with a super absorbent tennis grip due to the foam layer.
Note: Before using the grip remove the protective film over it.

---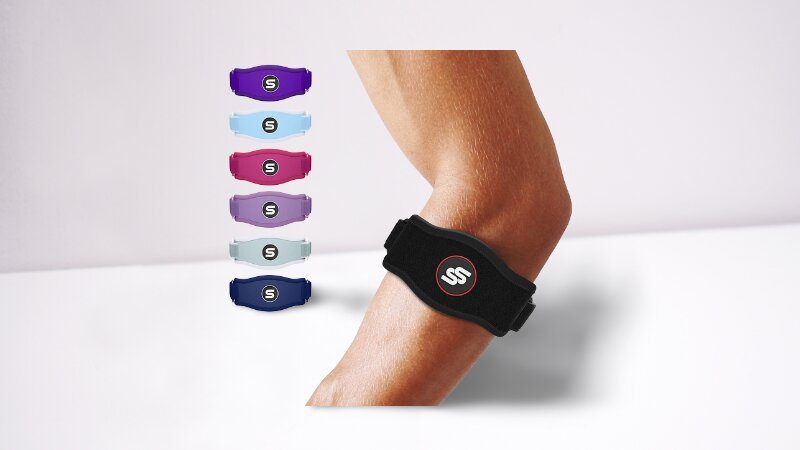 This Elbow brace is light in weight. It prevents your Elbow from pain and discomfort as well as protects tendons from vulnerability. The Sleeve Stars also help in the case of Arthritis and joint pain and increase blood circulation. It is recommended for both tennis and golfers' elbows.


Sony's Smart Tennis Sensor is a small Bluetooth tennis racket tracking accessory that is attached to the base of your tennis racket. Sony's tennis gadget tracks your performance and gameplay. Your performance is recorded on your mobile device through a related tracking app.
The Sony Smart Tennis Sensor has highly sensitive wave and motion detection. The gadget uses it to pick up various tennis swing types such as topspin forehand, slice forehand, volley forehand, topspin backhand, slice backhand, volley backhand, and smash, and it is capable of even picking up attack-style serves.
For the development of this accessory, Sony partnered with several big names in the tennis industry, including Wilson and Yonex. Sony took this approach because the company wanted to make sure that the sensor fits securely on their rackets.
A comprehensive list of tennis racquets that are compatible with the Smart Tennis Sensor is available on Sony's website as well.
The sensor allows users to be able to see detailed data of their swings, which are accompanied by both statistics as well as heat mapping. The tennis gadget identifies shot metrics, swing types, serving styles, and more. The information data recorded by the accessory can also be shared on social networks via the gadget's app's social features.
The Sony Smart Tennis sensor also features a Live Mode video function. The function records each shot's data together with actual video footage of the game. This might be the most impressive and unique feature of the Sony tennis sensor.

---
Best tennis Sensor

The Zepp Tennis Swing Analyzer is an advanced motion-sensor training system that helps you analyze and improve your tennis gameplay and swing technique. It connects easily to any tennis racket and is compatible with pretty much all types of rackets.
The swing analyzer captures around 1,000 data points per second. It communicates the data and information it collects with your smartphone or tablet wirelessly via Bluetooth.
The tennis gadget is capable of tracking forehands, backhand serves, and smashes. It can also track the power generated with each stroke or over the course of a whole tennis game. The Zepp Tennis Swing Analyzer also measures topspins, flat shots, and slices and records the amount of time you spent actively on the tennis court. It also tracks ball speeds and ball twisting.
There is also a measurement system in the app that shows you how often you are hitting the ball in and near the sweet spot of the racket. But, the coolest feature of the Zepp is undoubtedly the 3D serving feature. It is basically a top-down, side-to-side rendering of a tennis player's serve.
All in all, The Zepp Tennis Swing Analyzer is the most useful and best tennis sensor for tennis players.

---
Adjustable Portable Net for Kids Tennis
This flexible portable net is best for kids' tennis games and is useful for playing pickleball, soccer tennis, and volleyball. You can easily change the net height from 34 to 60 inches, low to high, or high to low. Boulder portable net is also good for adults and athletes. It is made of Nylon mesh and rust-resistant painted steel.

---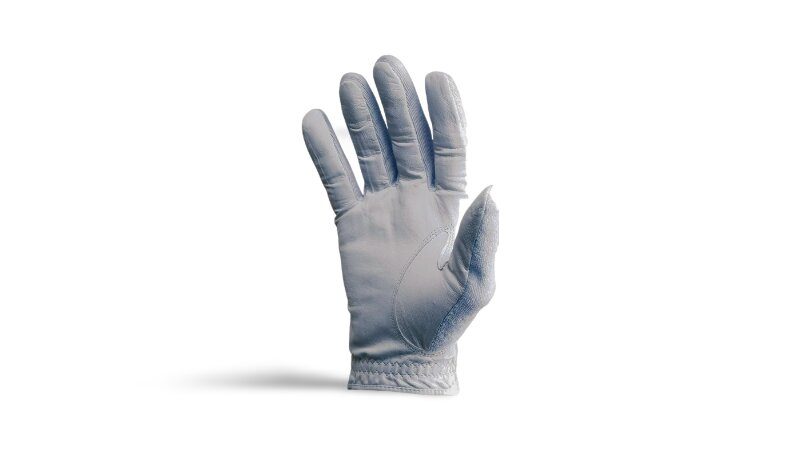 Tourna sports Gloves are amazing tennis gloves designed to give you steadier support, grip, and control. The gloves help you keep your hands dry in the summer and warm in winter. There are several pressure pads inside the glove that even out the pressure when you are holding the racket. For a very affordable price, these Tourna Gloves are a must-have and one of the best tennis gadgets as well.

---

The Pocket Radar tennis gadget is brilliant for measuring the speed of a tennis ball. By measuring ball speed, you can track hitting power. This Pocket Radar is optimal for both amateurs and professionals who want to record their ball speed data. The radar is capable of tracking speeds between 40 and 209 km/h.

---
It is crucial to keep your tennis ball dry for optimal tennis gameplay. A wet ball loses its ability to bounce properly and can throw you off your game. That's where the Tennis Ball Dryer and Drink Cooler come in. The two-in-one tennis accessory is capable of drying four balls at the same time and it can also keep your drink cool.

---
Babolat PIQ stroke Analyzer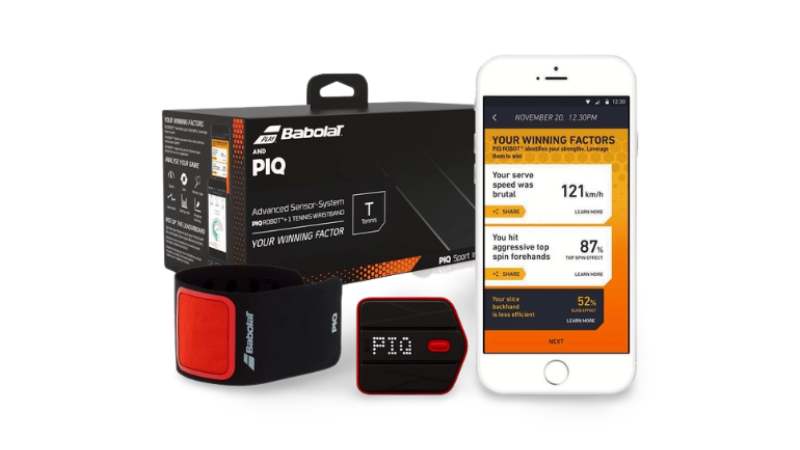 Babolat Play Connected Swing Analyzer is a brilliant tennis wristband and the best tennis sensor. Babylon PIQ is a tennis sensor embedded in the wristband along with an application that records and monitors data of your playing performance. The app syncs with the tennis sensor via Bluetooth. The sensor also allows users to chart their progress toward various skill levels.
Best of all, players can also compare their performance in the community section of the app.
Just wear the sensor on your wrist, and record all your tennis strokes, shots, and speed. The tennis sensor analyzes the fastest swing, and the number of shots such as backhands, forehands, and overheads.
The PIQ Robot(Nanocomputer) located in the wristband display, translates and records the gameplay data and sends it to the app. The Babolat PIQ swing analyzer connects to your smartphone or tablet via Bluetooth. You can also connect it to your computer via a USB charging cable.

---
These were our top picks of the best tennis gadgets currently available on the market. Hopefully, the list will help you pick out a few tennis gadgets of your own. Which tennis gadgets are you using to improve your game? Do share your experience with us.
MobileSiri.com is a participant in the Amazon Services LLC Associates Program, an affiliate advertising program designed to provide a means for sites to earn advertising fees by advertising and linking to Amazon.com. Read about our Affiliates Disclosure Policy
here
. Amazon and the Amazon logo are trademarks of Amazon.com, Inc. or its affiliates.