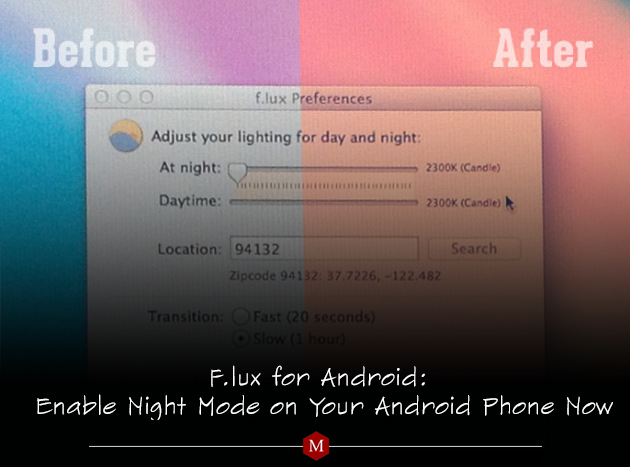 F.lux, a well-known screen color adjustment application, which was a part of Computers and selected Mobile devices lately, has now arrived for Android. The F.lux for Android reduces the strength of blue light emission so you can have an optimal night usage. However, before you read more about the app you should note that the app currently requires a rooted phone to function.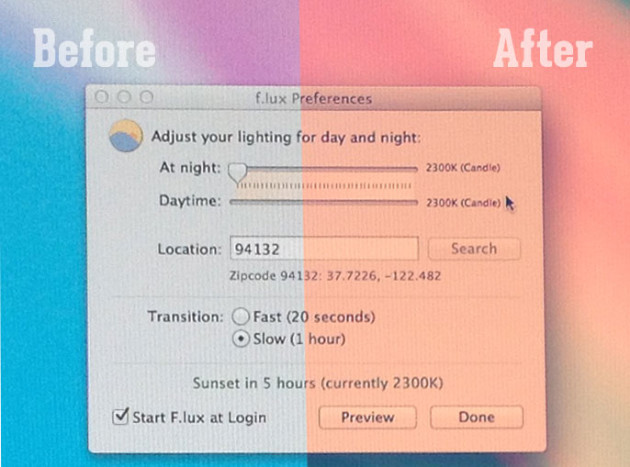 The app has been providing Windows, OS X, Linux, and even an iOS version for jailbroken iPhones and iPads the opportunity to give our eyes relax. Now, the app is a part of Android phones. This official preview version hit Google Play Store less than a month after the Android port of the app went into the beta testing phase of development.
The app has been designed to adjust a color temperature based on your location and time of day. The purpose of this app is to reduce the strain which our eyes have to go through while using mobile during the night time. Moreover, the app is optimal enough to avoid disruption of sleep patterns during the night time. As the day progresses, the screen temperature of your device will get warmer up to a certain point before dusk, when the opposite will be true.
F.lux for Android won't work on some rooted devices running Android 4.4 KitKat, and while most 5.0 Lollipop and 6.0 Marshmallow phones will be able to utilize it, a lot of Samsung Galaxy models running any version of Lollipop may encounter some issues or not work at all.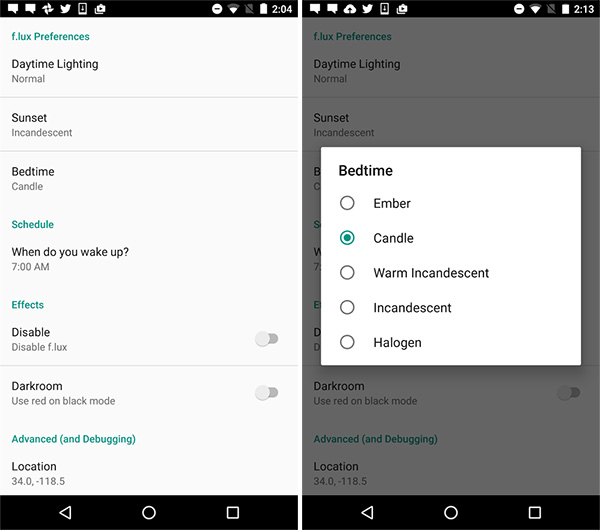 The preview version of f.lux will make your screen flash each time it gets updated through Google Play, and DRM apps like Netflix will completely turn off the screen from time to time. The JustGetFlux team is also working on a way to manage the app's compatibility with unrooted devices as well. However, the future availablity of the F.lux for Android app is certainly in danger because of Cupertino giant announcing Night Shift mode into iOS as of iOS 9.3. Similarly, Google is also previewing a similar "Night Mode" functionality as part of the initial Android N preview.
It seems that the reputation and the popularity of the F.lux app for both iOS and Android are in danger with the pre-installed functions coming with the recently updated OS. Let's see how seriously audiences' take this app.
MobileSiri.com is a participant in the Amazon Services LLC Associates Program, an affiliate advertising program designed to provide a means for sites to earn advertising fees by advertising and linking to Amazon.com. Read about our Affiliates Disclosure Policy
here
. Amazon and the Amazon logo are trademarks of Amazon.com, Inc. or its affiliates.