A certified training personal for Apple are always in demand. Apple is the only tech company of the world whose technicians, developers, repair service professionals, and OS developers etc are considered as tech geniuses. Similarly, being an Apple Certified technician for iPhone and iPod is quite job-worthy and you will always have clients who have this problem or that or who want to learn about this or that etc.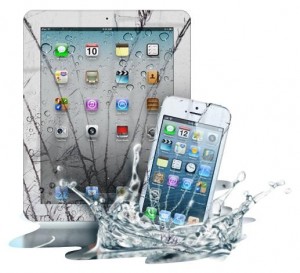 It is a well-known fact that we are converting and upgrading our renditions of Smartphone and mp3 players due to which we are always in need of IT professionals. More and more people with experience in OS handling, troubleshooting, operating and repairing devices are valued today. However, becoming a certified technician for Apple's iPhone and iPod requires special testing, training and efforts.
Let's take a look at how to be a trained and certified technician for Apple's iPod and iPhone etc.
How To Be An iPod Or iPhone Technician?
The simplest method to be a technician is to work through Apple's proper channels. For that you have an easy method to purchase AppleCare Technician Training program. The program is available on the company's official website.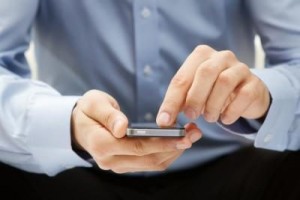 The plus of getting this program is that it includes a complete package of preparation and testing. The program includes training and preparatory material, tools for the complete diagnostics for services and a complete overview into the Apple's technical library. After purchasing this material you won't need any other online forum or practice session to overcome your weaknesses in Apple's service area. You will get a deep insight on dealing with Apple's iPod and iPhones.
The complete Technician Training package carries the price tag of $299.00. The purchase will grant you an access to the complete online materials for about one year.
How To Study?
After the purchase, you have your own official material through which you can study. The benefit of being an iPod or iPhone technician above all other Apple training courses is that it is the sole course which gives you a complete study material. Also, the test would be based on the same material you have purchased. It means that all you have to do is to understand the material completely.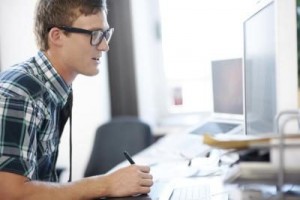 The material will be available to you for about one year. It implies that you can start studying at your own pace for nearly a year and then opt for the test. The test syllabus covers all the areas which involve Apple's iPhone and iPod and will include the basic topics like Apple-specific computer architectures, general computer terminology, Mac troubleshooting, and all Apple products and technologies.
The course will make you ready to apply for Apple Service Examination that will give you certificate for being an AppleCare Technician. There is no need to get confused with these terminologies if you are a complete newbie. It means that you will get a service certificate to handle Apple products like iPhone and iPod.
How To Apply?
To apply for the test and the course, firstly apply for an Apple Tech ID number. The ID number is mandatory to register for Apple Macintosh Service Exams. The service exam, as mentioned above, gives you an authority to become a certified technician for any Apple product.
Fill out complete form at the Apple Certification website. From there you will receive an Apple Tech ID number. Once you get your ID, you can now register for the Apple Macintosh Service Exam and the Mac Os Troubleshooting exam. Both the exams should be for the latest version of the Mac OS. You can register either by phone or online.
Exams And Applying For The Position
After you have managed to succeed through both service tests from the testing forum, you are eligible to get the authentic certificate. Following the exams, you can now use your Apple Tech ID to find and manage your Apple certifications.
However, Apple has clearly mentioned that passing these tests only means that you are skillful and you have knowledge of iPhone and iPod. It does not make you eligible to start tearing off Apple devices and products. Well, than what is this expensive course for? All in all, the course, no matter what, will give you a position relevant to repairing the Apple's iPhone and iPod even if Apple does not successfully acknowledge you.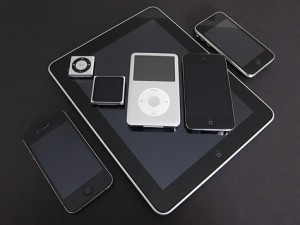 Now you can look for the position as a repair technician for iPhone and iPod. It depends upon you if you want to work for the company or some other authorized channels. It means that you can apply either through an Apple Store or in any electronic store or business that are affiliated to Apple. As soon as you start working for any such channel, the experience will give you a legit position to be a repair serviceman or Apple technician for iPhone or iPod. Apple has also made the job finding phase easy for you, after you get the certificate. Cupertino's official website offers you a store finder for both Apple Stores and stores for Apple-authorized service providers.
So, if you are holding your certificate than you know where to go. Otherwise, start from the scratch, get the certificate and start your career. And in the end, you always know you have someone to thank for.
MobileSiri.com is a participant in the Amazon Services LLC Associates Program, an affiliate advertising program designed to provide a means for sites to earn advertising fees by advertising and linking to Amazon.com. Read about our Affiliates Disclosure Policy
here
. Amazon and the Amazon logo are trademarks of Amazon.com, Inc. or its affiliates.