We all know that Amazon Alexa devices are very helpful in performing our daily tasks by connecting wirelessly to other intelligent devices. One of Amazon Alexa's best devices is its Echo or Echo Dot speakers. Outdoor Bluetooth speakers are really helpful when you are away from the Wi-Fi range, you can easily connect the Alexa outdoor speakers to your smartphone via Bluetooth.
Usually, Alexa speakers are used when pairing them with Alexa-enabled devices controlling your smart devices, or playing music at home through your voice. Amazon Bluetooth speakers can play music, and Spotify while you are outside your home with the help of Bluetooth, here we have reviewed the best outdoor Bluetooth speakers for your assistance. These days Alexa waterproof speakers are more popular.
Best Alexa-enabled Outdoor Speakers
Things You Should Consider When Buying Outdoor Alexa Speakers
When considering outdoor Alexa smart speakers, it's important to keep several factors in mind. Here's a detailed guideline for you:
1. Audio Quality:
Outdoor Alexa speakers are not just durable; they also deliver excellent audio quality. Outdoor Echo speaker is equipped with advanced sound technologies, they produce clear and immersive sound even in open spaces. With balanced audio distribution, you can enjoy your favorite tunes without any loss of clarity, whether you're hosting a backyard party or simply relaxing by the pool.
2. Weather Resistance:
These speakers are mostly waterproof and can resist the challenges caused by varying weather conditions. Rain or shine, they continue to function properly, thanks to their weather-resistant building. With sealed components and protective coatings, these speakers can resist humidity, UV rays, and temperature change without compromising performance.
3. Connectivity:
Additionally, the outdoor echo speaker is designed to maintain a stable wireless connection, having Bluetooth connectivity ensuring uninterrupted streaming from your preferred music services.
It controls your outdoor audio setup effortlessly with the integration of Alexa voice control. This feature allows you to adjust volume, change tracks, or even request weather updates without needing to touch the speaker.
4. Alexa Integration:
Alexa integration enhances the user experience. It features voice commands, such as music control, weather updates, and smart home control. You can order useful voice commands for outdoor activities. Such as play my music", Play next or "Give me a weather forecast".
5. Durability:
One of the essential properties of outdoor Alexa speakers is their strong durability.
6. Power Source and Battery Life:
High-quality outdoor Alexa speakers have impressive battery life that lasts from 7 to 15 hours on a single charge. However, Playing music at higher volumes or using the speaker for voice commands with Alexa may reduce the battery life. So playing music at a lower level saves energy and battery life.
8. Multi-Room Audio:
Some outdoor Alexa speakers can be integrated into multi-room audio setups. Indoor and outdoor speakers with expandable options allow you to cover a larger area with audio. This is especially beneficial for larger homes or outdoor spaces, ensuring that everyone can enjoy the music regardless of where they are.
9. Brand Reputation
Some brands are known for producing high-quality outdoor speakers. Such as JBL or Bose. Buyers should read user reviews and expert opinions to get insights into real-world performance.
10. Price:
The range of prices for outdoor Alexa speakers is between $150 to $350 depending on features and quality
Based on these guidelines, we have reviewed some of the best Alexa outdoor speakers for your assistant.
Alexa Outdoor Speakers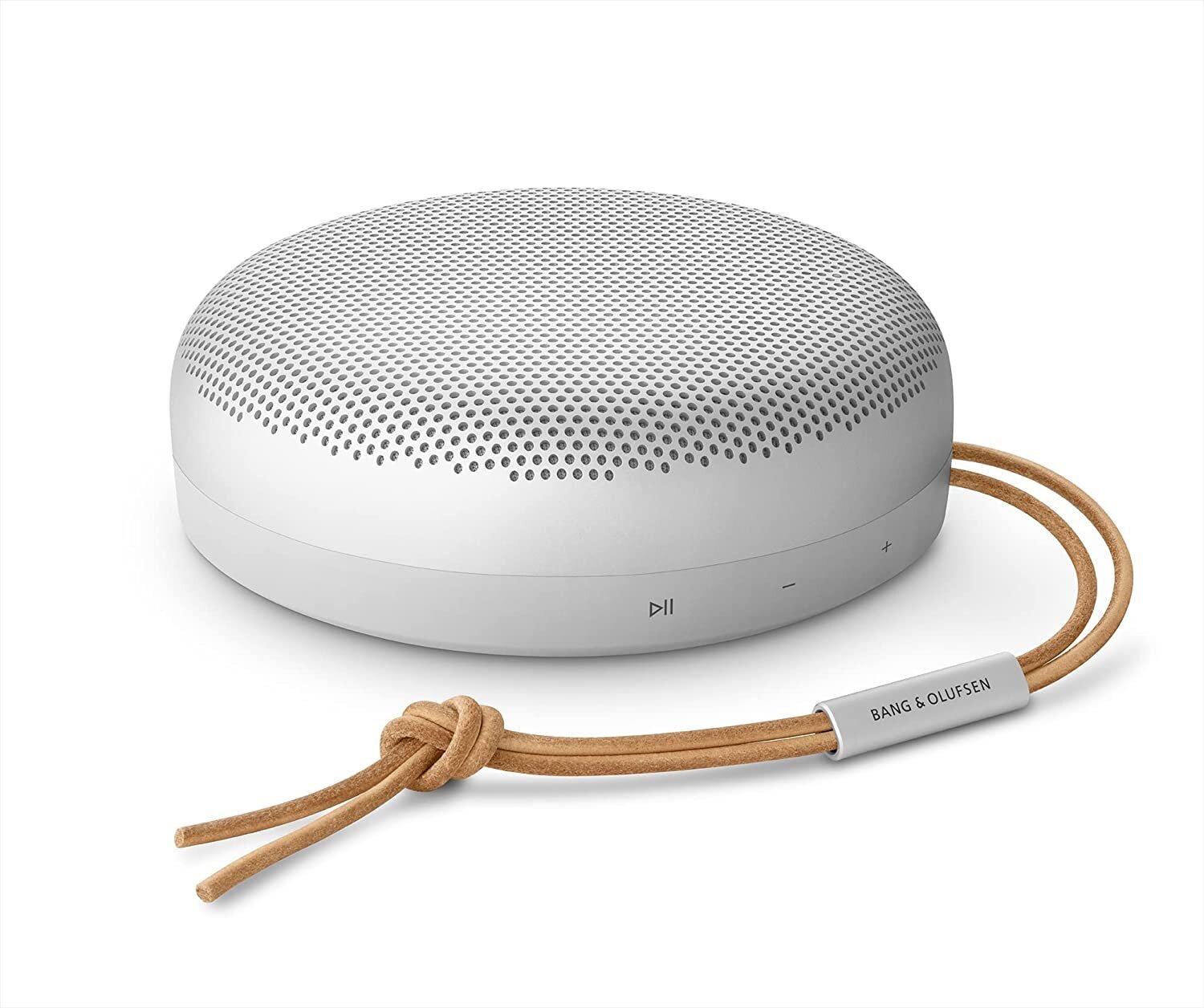 Beosound A1 is an outstanding small wireless speaker with great sound and one of the best Alexa waterproof speakers for sound quality. It comes with three omnidirectional microphones. The portable speaker is exceptionally made with an aluminum dome. The speaker has a good quality bass deep and rich.
It is IP67 waterproof and dustproof because of its aluminum case. The battery lasts up to 18 hours even on High volume. It comes with 5.1 Bluetooth technology.
Moreover, the speaker can pair with a smartphone or iPad. As Beosound A1 is compatible with Alexa, you can access Alexa to command for playing music or making calls.
All in all, Beosound is one of the best Alexa speakers on Amazon.
Pros
Easy to carry or handle
The sound quality is excellent
You can record your voice in the speaker
Beosound A1 is available at a reasonable price
Cons

---
waterproof Alexa speaker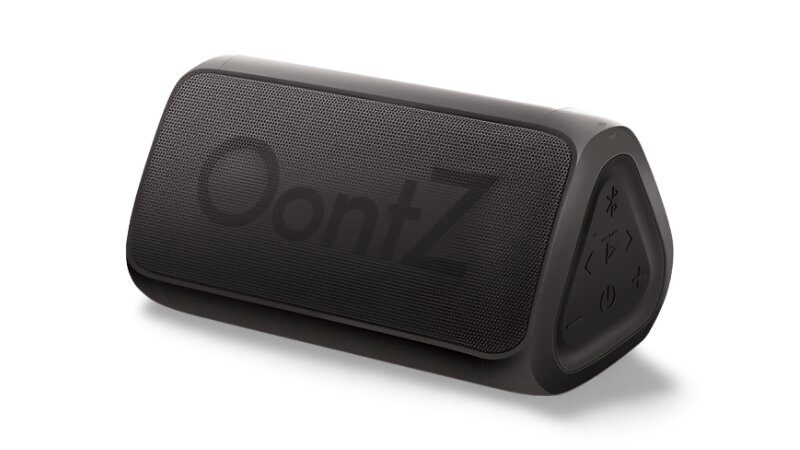 OOntz Angle 3 is one of the best Alexa-enabled outdoor speakers. It is an IPX7 waterproof Alexa speaker making it the perfect shower speaker. Install the Alexa app on your phone press the button on the Oontz speaker and ask Alexa to run music, control smart devices, check weather reports, and get news reports. It features a brilliant sound quality speaker with a 100ft wireless range. The battery lasts up to 14 hours on one charge. it is one of the best budget portable speakers.
How to control OOntz angle 3 to Alexa?
You can control OOntz Angle 3 to Alexa by just installing the Alexa app on your phone and pressing the button on your OOntz speaker.
Pros
OOntz Angle 3 Alexa Bluetooth 5.0 speaker has a rich bass
Best Budget wireless speaker
IPX7 Waterproof Alexa speaker
Loudest wireless speaker
14 hours of battery life

---
bose bluetooth outdoor speakers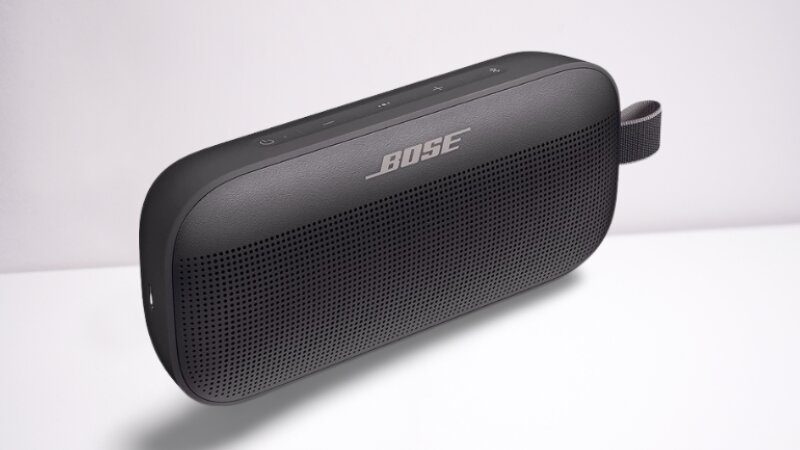 Bose SoundLinK Flex is one of the best Bose Bluetooth outdoor speakers that work with Siri, and Google Assistant. The Bose speaker has deep, crisp, and clear audio without distortion. The outdoor echo speaker is covered with waterproof material that protects it from water, dust, corrosion, and rust as it is an IP67 water-resistant speaker making it perfect for outdoor adventures.
Moreover, The wireless portable speaker comes with a rechargeable battery that has 12 hours of battery life on a single charge. In addition, you can charge the battery with the help of a USB-C cable.
Pros
It is light in weight with a compact design
The price is reasonable
The speaker allows you to make and receive calls with the help of a Microphone
You can pair the speaker with Alexa by using the Alexa App
It can pair with Bluetooth devices in the range of 30ft such as phones
You can easily pair your phone with a portable Bluetooth speaker
Cons
It may easily be dropped due to its shape
It does not get as louder as the JBL speaker
Overall, Bose SoundLinK Flex is one of the best Alexa-enabled outdoor speakers at a reasonable price.

---
outdoor Alexa speakers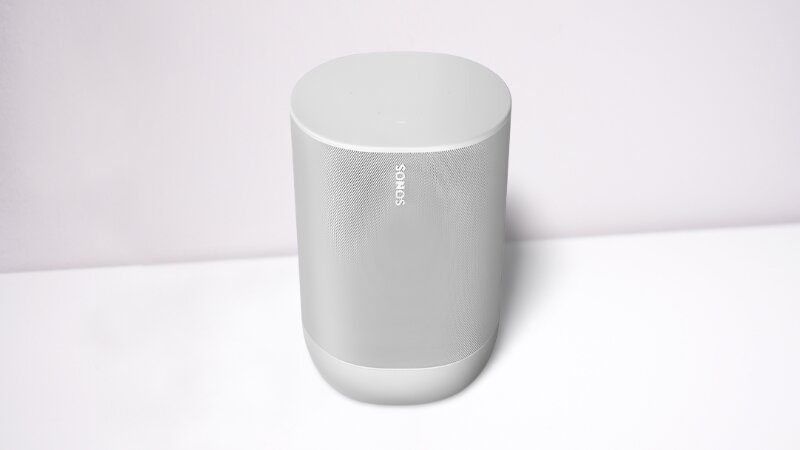 Sonos Move is one of the best battery-power outdoor speakers that work with Alexa. It supports WiFi. It comes in a Lunar white color. The setup is easy and You can control it with the Sonos App, Apple Airplay 2, and Alexa. It can easily survive in harsh weather like, humid, cold, rainy, or dusty due to its IP56 rating. It has high-quality sound with rich bass.
Isn't it one of the best Alexa-compatible outdoor speakers?
Pros
You can connect Bluetooth devices to a Sonos Move speaker
Battery lasts up to 11 hours even if the speaker continuously plays
Sonos Move is an Alexa waterproof speaker with an IP56 rating.
Cons
It is a bit pricey
Sonos speakers can not pair with one another via Bluetooth

---
Waterproof Alexa outdoor speaker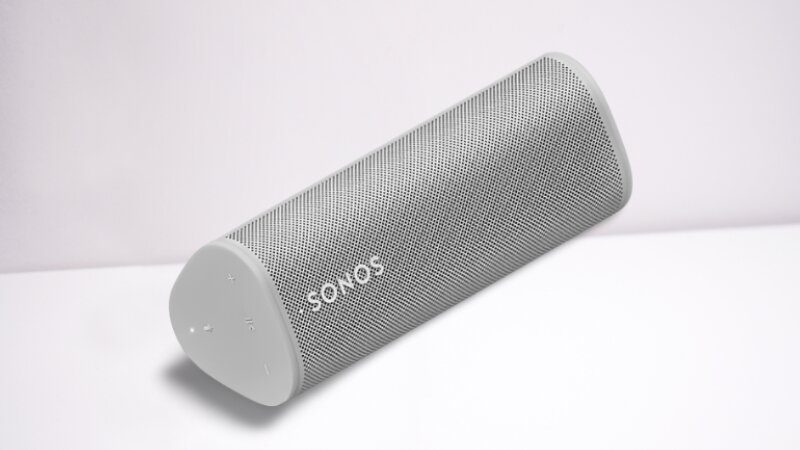 Sonos Roam is one of the best affordable Alexa speakers outdoor that is light in weight with clear crisp sound. You can use the Alexa speaker without wifi via Bluetooth wherever you go. As the speaker is wifi enabled, you can control the speaker with the Sonos app, Amazon Alexa, Apple Airplay 2, and Google Assistant. The Amazon Bluetooth speaker is waterproof (IP 67), survives underwater, and can also be used as a shower speaker.
Moreover, the Bluetooth speaker has a USB-C port for charging. Sonos Roam is one of the best outdoor Alexa speakers.
Pros
The Sonos speakers sound amazing
The battery lasts longer
It works properly with iPhone

---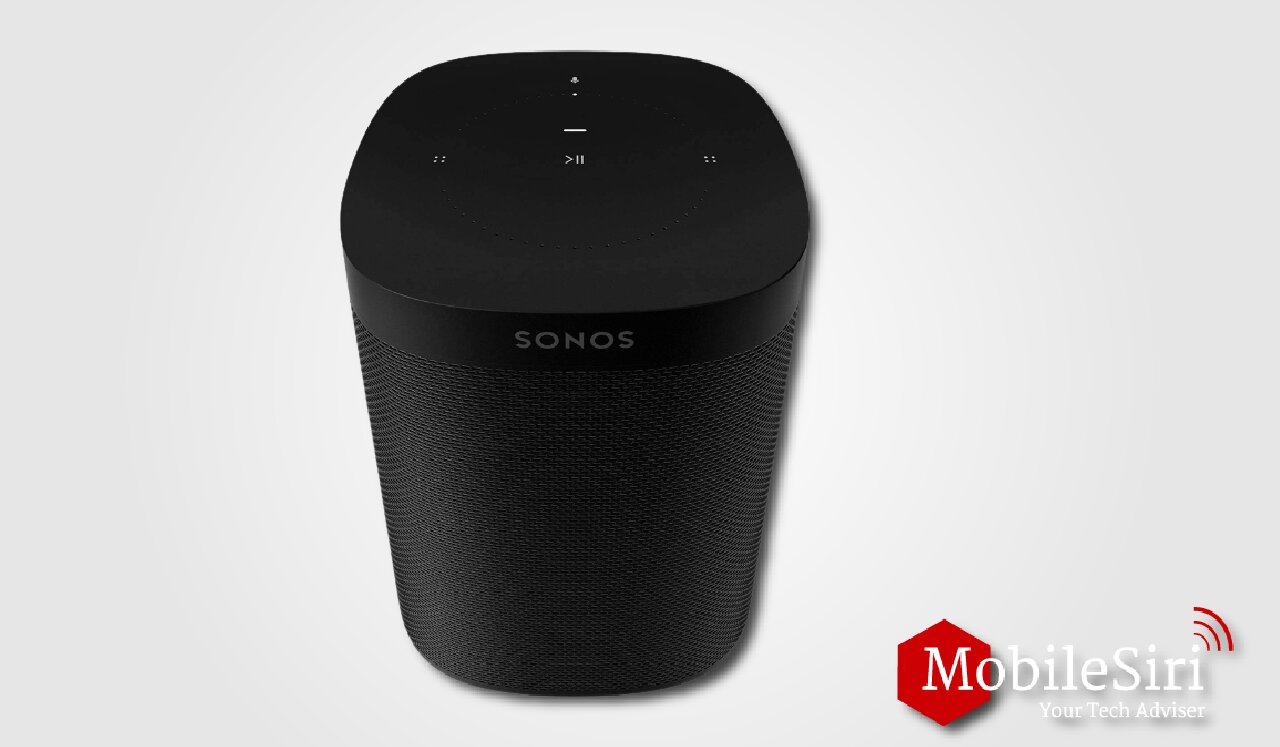 Sonos One (Gen 2) is one of the best smart speakers from Amazon that has almost all of the same features that the Echo offers, but it is a portable Wi-Fi speaker. The battery pack pushes up to nine hours of playback while, the SonosOne is rechargeable, making it handy. Since it is battery-supported, it isn't always awaiting your command. You can control it with Alexa, the Sonos app, and Apple Airplay 2 to activate it. You can place it in washrooms as it is humidity-resistant.
The Amazon music speaker is amongst the best Alexa-enabled outdoor speakers. Though the Echo Dot may work across rooms, the Sonos One is known for its ability to work almost everywhere. Like the Dot, it can even deliver news, order food, provide weather reports, and more while connected to Wi-Fi. It can stream and play music from various services including Prime Music, Spotify, and iHeart Radio via Wi-Fi. Also, it can play music from your phone or tab via the AirPlay 2 or Sonos app. The Sonos One is completely hands-free.
The SonosOne features dual stereo speakers for omnidirectional audio, which are pretty powerful for their size. It is the most mobile of the Alexa-enabled speakers and has great hours of battery life. You may also purchase the device for $197.99 on Amazon. However, you will need Wi-Fi access to use outdoor Bluetooth speakers Amazon with many features.

---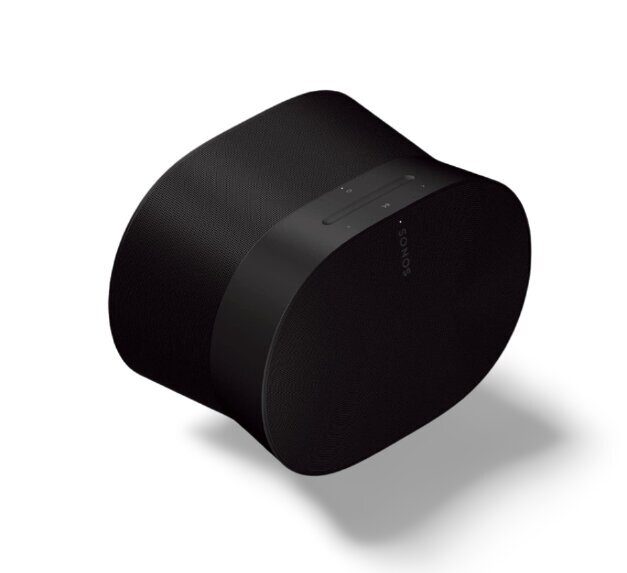 Sonos Era 300 is one of the best wireless Alexa-enabled outdoor speakers. It is designed uniquely. You can connect it through wifi, USB, or Bluetooth. The sound quality is good and crystal clear. os radio for live stations and free music. It occupies lots of space as it is large.
Moreover, Download the Sonos App from where you can get Sonos radio for live stations and free music.
Cons
It is a bit Pricey compared to other speakers
It is large.
However, Sonos Era 300 is expensive but it will be worth every penny.

---
Bose Bluetooth outdoor speakers
The Bose Home Speaker 500 is one of the best Bose Bluetooth outdoor speakers.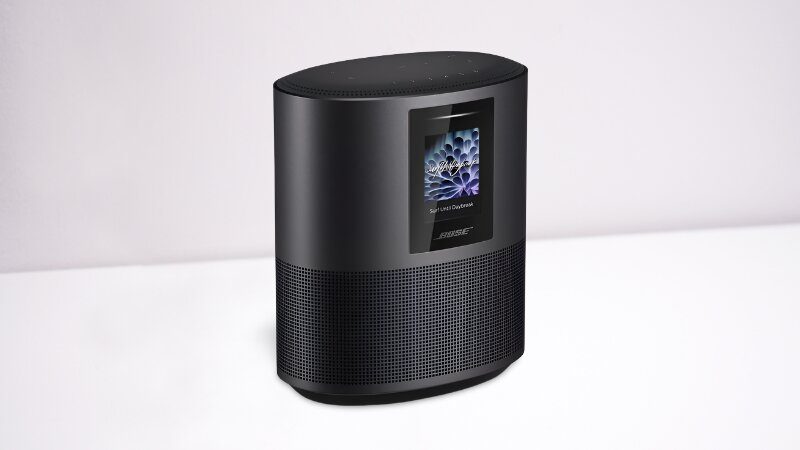 Do you want to get rid of large acoustic speakers? Bose Home Speaker 500 solves this problem. Bose comes with loud and rich sounds that you can hear in your kitchen from the room. You can use Bose with Alexa as a Bluetooth speaker without WiFi via the Alexa app. You can pair Bose 500 to Apple Airplay 2, or Spotify and Stream your favorite music on Bose smart Bluetooth speaker by connecting with WiFi. Install the Bose Music app for convenience. You can take or have a call with a Bose Bluetooth speaker. The Bose Home Speaker 500 is one of the best outdoor Alexa speakers.
All in all, the Bose 500 is pricey but worth the money. It is one of the best Bose wireless outdoor speakers.
Pros
The sound quality of the Bose 500 speaker is excellent
You can adjust bass and treble according to your needs.
The interface of the speaker is easy to use
The screen displays time too
Bose Music App allows Spotify, Amazon Music, Pandora, – SiriusXM streaming, Deezer, and many more services
Cons
It is an expensive speaker
The process of setting up the speaker is not easy

---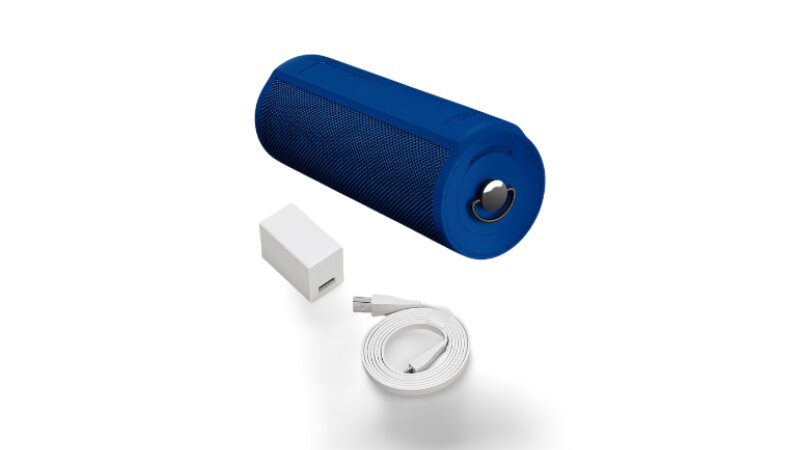 Ultimate Ears Blast is an outdoor speaker Alexa available on Amazon that is portable and supports wifi. Ultimate Blast is one of the best battery power Bluetooth speakers that come in Night Black. The wireless Bluetooth amplified speaker features 360-degree crystal clear sound quality with a built-in microphone. The waterproof Alexa speaker battery lasts up to 12 hours on a single charge. It has a Wi-Fi range of up to 300ft and Bluetooth of up to 150ft. The speaker supports dual-band wifi 802.11a/b/g/n of 2.4 and 5GHz.
Moreover, The outdoor Alexa speaker is an IP67 water and dust-proof Bluetooth speaker. Through one touch of a button, you can play, stop, or skip any music.
Pros
Battery life is great
It comes with a charging base
Both Bluetooth and Wi-Fi connections work well
The Ultimate Ears Blast is waterproof and doesn't get damaged in the rain
The outdoor Alexa waterproof speaker supports both 2.4GHz and 5Gz wifi.
Cons
Ultimate Ears Blast is expensive compared to other outdoor Alexa speakers

---
Waterproof Alexa outdoor speaker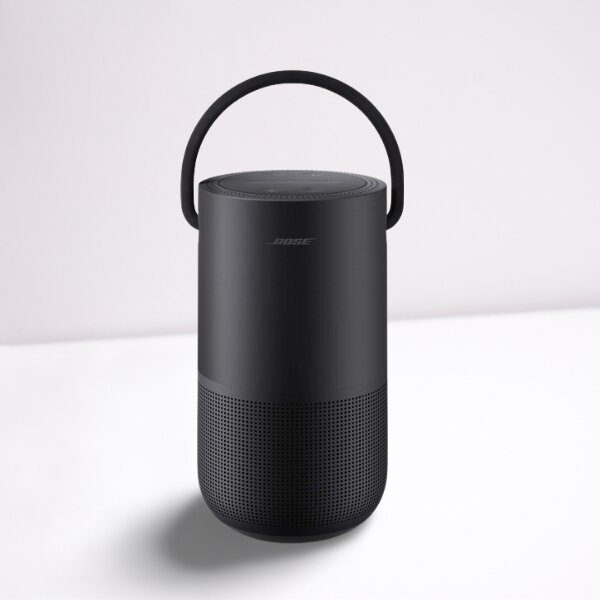 Bose is amongst the most versatile outdoor wireless speakers that work with Alexa the voice assistant. East to handle, It is available in black color. You can use Bluetooth speakers outside the home without Wifi, and control them, listen to what you want with your smartphone or tablet. Bose is one of the best Amazon Bluetooth speakers with clear sound that is light in weight and battery-powered. The battery life of the Bluetooth speaker is up to 12 hours.
In addition, the Bose Bluetooth shower speaker is a waterproof outdoor Alexa speaker as it is water resistant, with an IPX4 rating protecting it from bad falls and splashes. The battery life of the outdoor Alexa speaker is up to 12 hours.
Although the speaker offers the charging cradle(sold separately). On the other hand, the speaker comes with a USB-C charging cord to charge the speaker and you don't require a charging cradle
Pros
The sound of the speaker is louder according to your need
You can connect the speaker to your smartphone or Smart TV via Bluetooth
The Battery life of the speaker is great
The portable speaker comes with Grab Handlemake it convenient to carry with you
Cons
It is a bit pricey
Boss App needs improvement

---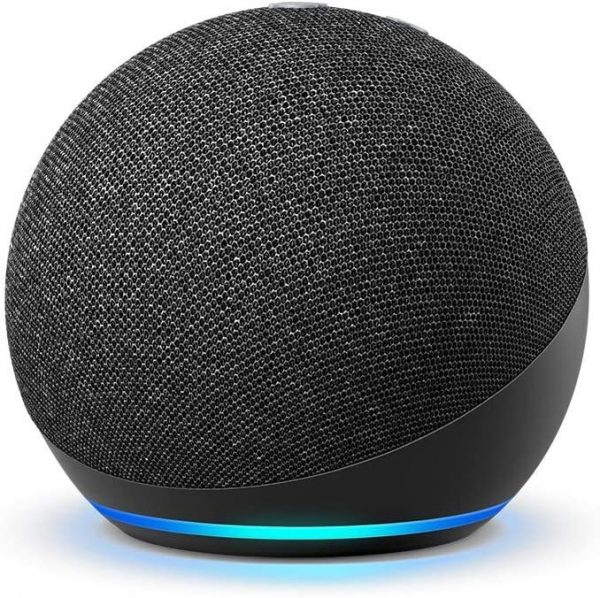 The Echo 4th Gen has a powerful outdoor echo speaker with a smooth and deep bass-rich sound. It can stream music from Amazon Music, Spotify, Dolby, Apple Music, Pandora, SiriusXM, and other compatible services. In addition, you can play music in various rooms by synchronizing compatible Echo devices.
Moreover, with just one command, you can ask Alexa to play music, Turn on/off echo-compatible devices like lights, set the Alarm, or make calls to your friend.
Thus Echo Dot 4th Gen is the best outdoor echo speaker.

---
Bose SoundLink Revolve Speaker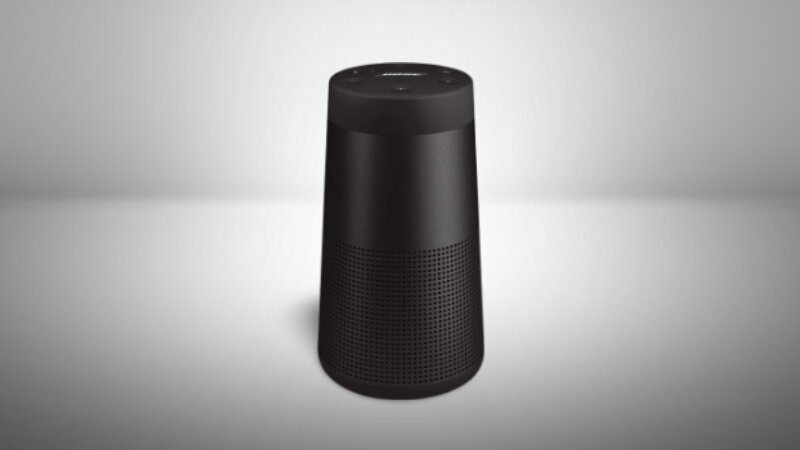 Bose Sound Link Revolve Series 2 is the best outdoor echo speaker with Alexa. The Bluetooth speaker is small in size but has a loud deep sound of around 360 degrees. The loud Bluetooth speaker is dust and water-resistant IP55 so you can also call it a Bluetooth shower speaker. The outdoor speaker has a battery life of up to 13 hours with a rechargeable lithium-ion battery.
Bose Sound Link Revolve is a Bluetooth speaker with a microphone so that you can access your Alexa devices and take calls hands-free.
Waterproof Alexa outdoor speakers are perfect for $200 only for people who often listen to music in the bathroom while having a shower.

---
Sonos Era 100 Speaker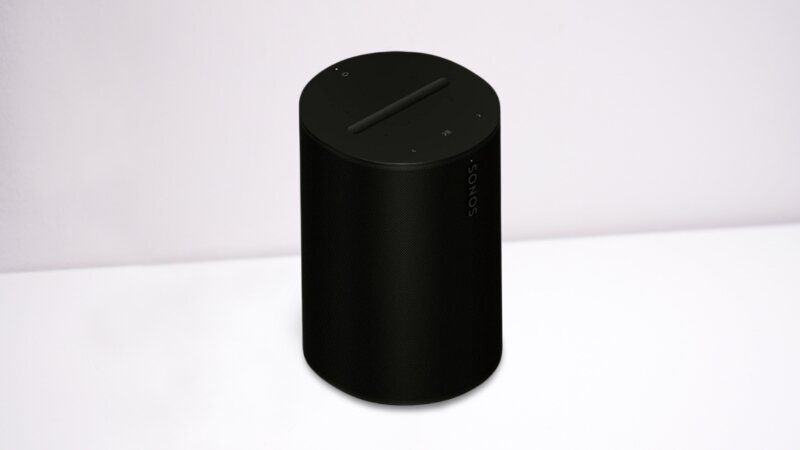 Sonos Era 100 Speaker is one of the best portable outdoor Bluetooth speakers. The sound is excellent if you pair similar Sonos speakers. It works well with Alexa. Sonos Outdoor Echo speaker can easily connect with both Wifi and Bluetooth. Era 100 is compatible with Alexa,iPhone, and Android.
Pros
Deep bass at any volume
Pair similar Sonos speakers to get a rich sound
On Sonos Radio, you can find various live Music stations
Control speaker with Apple Airplay 2, Alexa, or SonosApp
Easy setup with Sonos App
You can place it anywhere due to its compact body
Cons
It is more expensive than the Echo Dot.
It can lose connectivity while stereo pairing

---
Speaker with wireless charger
Belkin Soundform smart speaker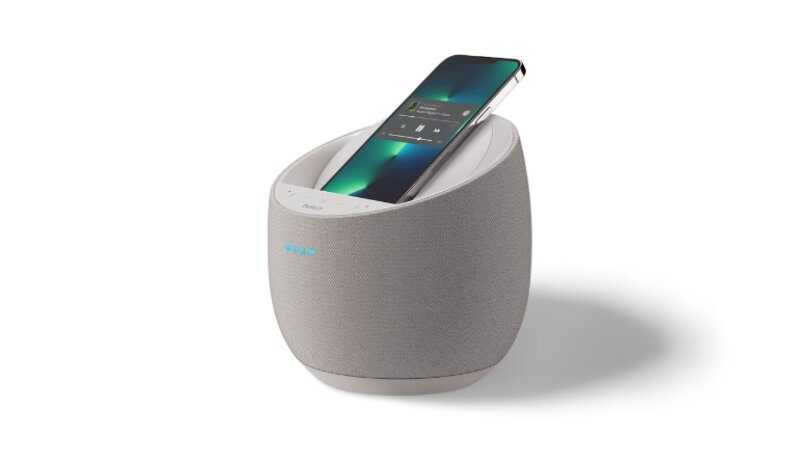 Belkin SOUNDFORM Elite Hifi is a portable Bluetooth speaker with a wireless charger for smartphones. The Belkin Elite wireless charging speaker has Alexa built-in. At the same time, You can play your favorite songs on this high-quality sound speaker in multiple rooms and connect with another wireless Belkin SOUNDFORM Elite or with AirPlay via Bluetooth technology.
Moreover, the wireless charging speaker can quickly charge your iPhone, Samsung, and Android phones at different watts.

---
Outdoor Echo Speaker
Amazon Echo studio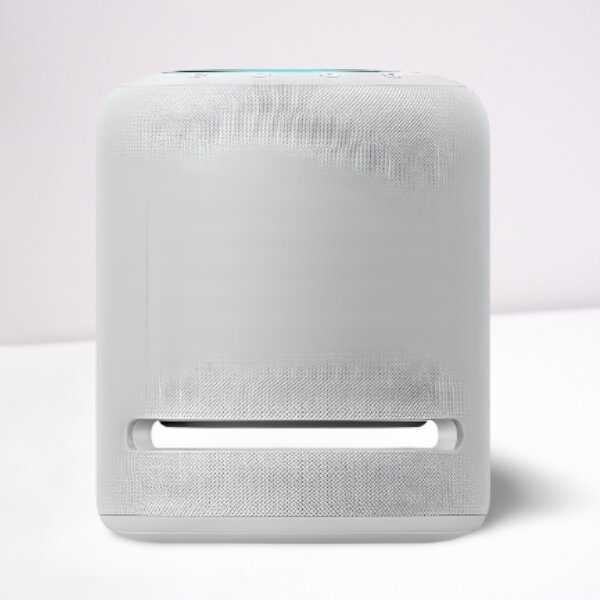 Echo Studio allows you to listen to your favorite songs with Spotify, Apple Music, Pandora, and Amazon Music. The Echo studio has superb sound quality due to its 5 Speakers.
Compatibility: The Amazon Echo Studio is just like a smart Hub that is Alexa enabled. so you can command Alexa to play music, read the news, or set the temperature. Moreover, you can control your Alexa devices like plugs, lights, and switches, or set the alarm. It controls devices that use ZigBee
You can pair Echo Studio to your Fire TV-compatible devices to create a rich sound that feels like a home theatre. The Echo Studio is the loudest Alexa speaker.
Installation: Plug in the Echo Studio, install the Amazon Alexa app, and set the Echo Studio in the app.
The sound of the outdoor echo speaker is exceptional. If you pair two Echo studios and the Echo Sub the sound would be quite extraordinary.

---
Denon Home 350 Wireless Speaker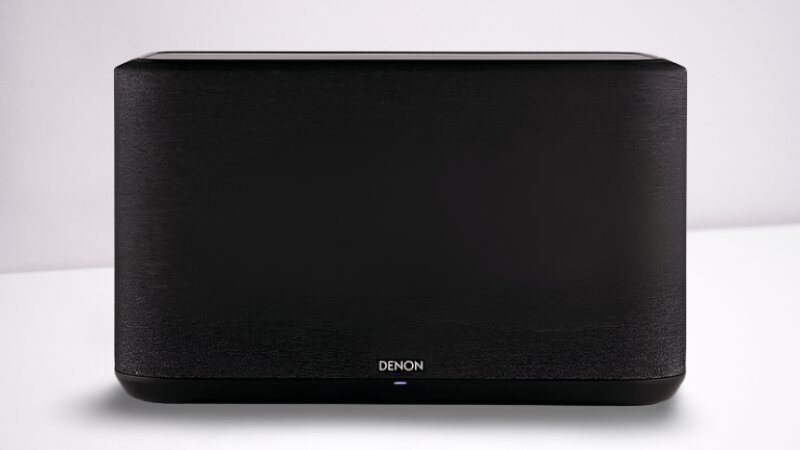 Denon is one of the best outdoor wireless speakers that works with Alexa and HEOS. It is an excellent, small-sized speaker. As, the speaker can connect with both wifi, Bluetooth, and Airplay 2, You can play your favorite music wirelessly from Amazon, Apple Music, Spotify, Tidal, Pandora, and many more. The wireless Alexa speaker gives clear loud sound and deep bass.
For Setup
If you want to set up the Denon Home 350 speaker on your Wi-Fi network, just download the HEOS app. In addition, use Bluetooth for audio streaming only.
Pros
It has a multi-device sharing feature
It has an excellent audio quality
Cons
The speaker has connectivity issues
The HEOS app needs improvement

Use Alexa as a Bluetooth speaker without wifi
You can pair your Echo Show or Alexa-enabled Bluetooth speaker to your smartphone without wifi.
Just go to settings
Enabled Bluetooth of both Alexa speaker and your smartphone
Both devices can pair easily through Bluetooth without wifi
Now you can use Alexa as a Bluetooth speaker without wifi
MobileSiri.com is a participant in the Amazon Services LLC Associates Program, an affiliate advertising program designed to provide a means for sites to earn advertising fees by advertising and linking to Amazon.com. Read about our Affiliates Disclosure Policy
here
. Amazon and the Amazon logo are trademarks of Amazon.com, Inc. or its affiliates.