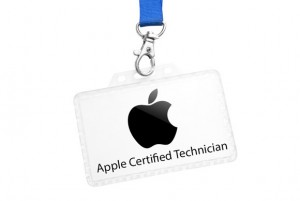 We have been telling you a little about Apple's technician and the testing's' mishmash for some time now. The field itself has a lot of scope and market value. Apple's certified technicians are looked upon with utmost respect and regard. Everyone knows that solving and dealing with Apple's issue is not a cup of tea.
Most of the people, nowadays, are dealing with Macs and Apple products without any official certification. No doubt, they are experts in their field due to extensive handling but having a proper certificate is what makes you a professional. Having a certificate does not mean that you are superior to the people who have been juggling with Apple products their entire life. But certification helps you deal the instruments through proper channel. Our market nowadays has become very competitive; having a certificate gives you an edge over other people handling the same matter.
Why To Be An Apple Certified Technician?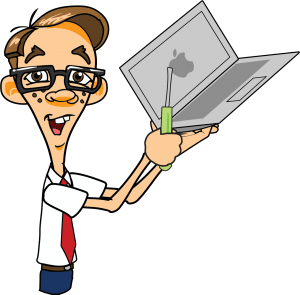 Apple's official certification for handling Macs, iPad, iPod etc starts with number of courses. The courses include the entire alphabetical series. The popular dexterous certificates incorporate ACMT, ACSP, AASP, ACTC, ACSA, CAN and so on. The Mac and Apple instrumental handling includes IT, Sales and Pro Apps. Being an experienced technician you can deal with all the problems without facing any rebuke from the Cupertino giant. But once you get yourself into the issues which nullify the warranty, you would definitely have to face the wrath of Apple.
Most people are happy to deal with little tit and tats, but in order to reach the highest level you should have a proper certificate.
How To Be An Apple Certified Professional And What Can They Do?
Being an Apple certified Technician involves a series of steps. In order to start your career with support of Apple and in "Apple", you need to do some important certifications.
---
Apple Certified Support Professional (ACSP)
---
The first certification which will help you in achieving your dreams is Apple Certified Support Professional (ACSP). The certificate will make you understand the geology of the operating system and is earned based on the most recent OS version. Each separate OS, with updates and promotion, requires certification but your certificate won't expire and you always will be skilled and demanded in that area. This test does not require you to take special classes or spend loads of money. All you have to do is to take the course if you are a specialist in OS itself. The test is of about 90 minutes and you will be able to deal with all the OS problems in just $200.
---
Apple Consultants Network (ACN)
---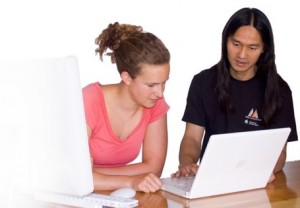 After getting a course certificate in the above mentioned field or any other courses which we are going to mention later makes it easy for you to be a part of Apple Consultants Network (ACN). For ACN joining, you don't need to have a specific Apple certification you can take any certificate you want. After claiming your certificate you can apply to join ACN. The application fee is $60 and the actual fee to join as a sole proprietor is $395. The benefit of applying for it is that you get an ability to deal with Apple's Macintosh consultants. Moreover, you also get special product discounts and networking options. The benefit will be that once the customers purchase something from the Apple store, they would be handed down your card for future reference and repair purposes. This means that Apple is now your potential customer and its customers are a pool of customers for you.
---
Apple Certified Technical Coordinator (ACTC)
---
After these two mentioned courses you are a part of Apple's official team but still you are unable to solve hardware and service repair problems. You can opt for the certificate of ACTC: Apple Certified Technical Coordinator. In this course, apart from the test there is also a Server Essentials test. The course helps you to manifest your abilities towards servers.
---
Apple Certified Systems Administrator (ACSA)
---
Even more high level of certification for the potential technicians is ACSA — Apple Certified Systems Administrator. This certification requires you to pass four different tests. The tests incorporate Server Essentials, Directory Services, Deployment, and Mobility and Security for OS.
---
HARDWARE REPAIRS
---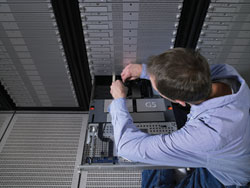 In terms of actual hardware repair, the most primary and first level certificate are the Apple Certified Macintosh Technician (ACMT), and Apple Certified Desktop Technician (ACDT). Both the courses give you an authenticity to deal with Apple hardware and other Macintosh equipments. The skills required for ACMT are those of hardware repair and software troubleshooting. You don't need an ACSP to be an ACMT, but many people earn both. Both the courses require some training before you pass the test.  The study materials and other course details can be purchased from the "Apple Care Technician Training" for $299.
WRAP-UP
Apple Technician training, as we mentioned above, is not easy. You need to learn a lot and have lot of skills for getting used to the proper aspects of certification training programs. Once you get proper certification you will be able to handle a lot more of Apple than you used to. Apple Certified trainers are able to deal with OS, troubleshooting, software and even intense hardware repairs. You will be able to handle Apple efficiently than before. Moreover, technicians will have certain professional and monetary worth as well.
Good Luck if you are thinking to be one!
MobileSiri.com is a participant in the Amazon Services LLC Associates Program, an affiliate advertising program designed to provide a means for sites to earn advertising fees by advertising and linking to Amazon.com. Read about our Affiliates Disclosure Policy
here
. Amazon and the Amazon logo are trademarks of Amazon.com, Inc. or its affiliates.