Buying a new iPhone is hassle free most of the time; you go to the Apple Store or any reliable Gadget store and buy the brand new iPhone which comes with a warranty. On the other hand, if you are going to buy a used iPhone or a refurbished iPhone, you have to check it from all aspects to make sure you are getting something which is worth your money.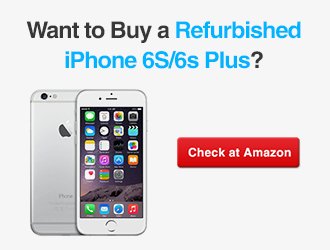 There are a lot of fake iPhone models out there on the market and sometimes it becomes really difficult to spot the fake iPhone. Likewise, in some cases, you can get a genuine iPhone but making sure that every feature of that set is working or not is a terrible process. Sometimes, you check something but miss something else and later you find that feature is not working.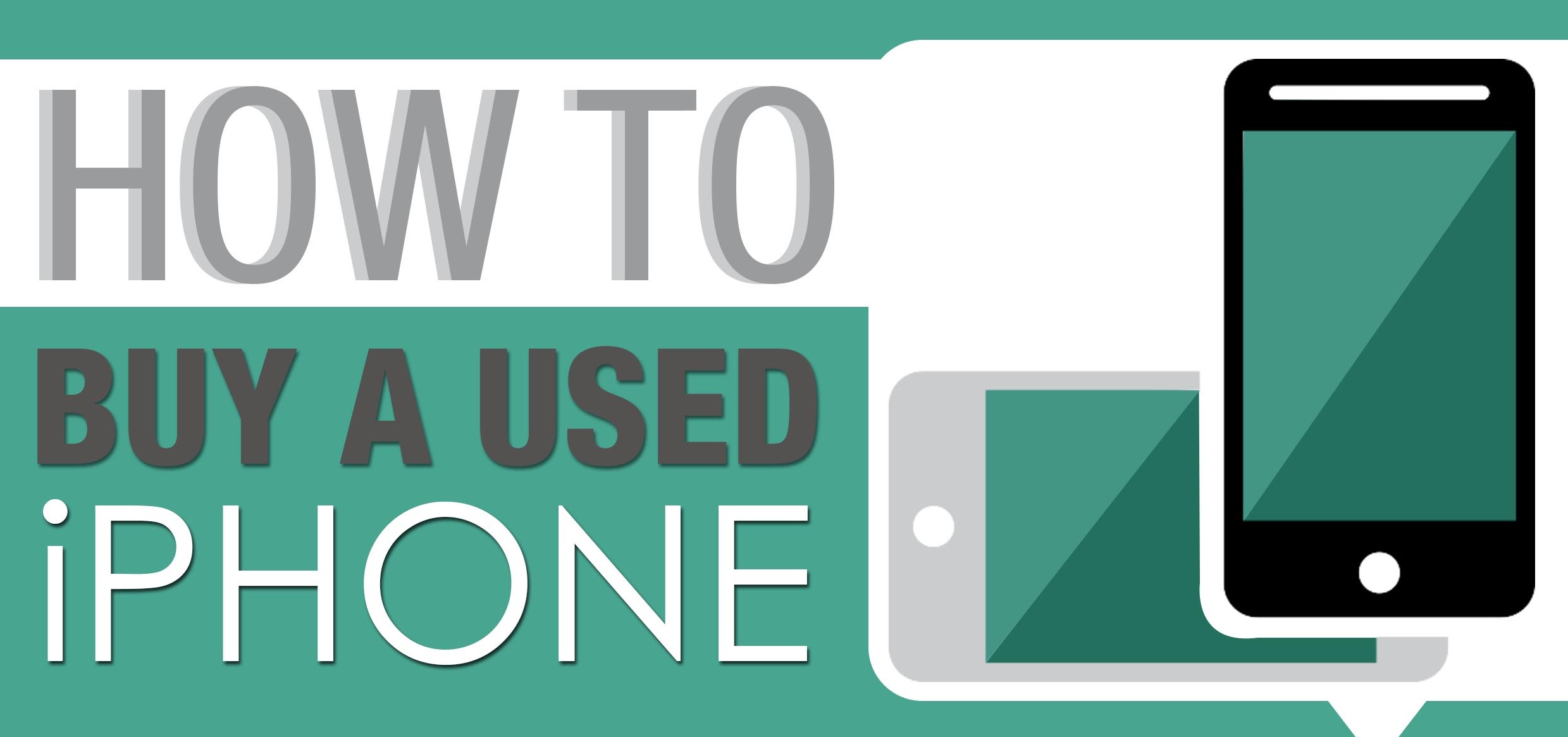 Considering this, we have collected all the checks and small tests which you must perform on the used iPhone 6 or iPhone 6s before buying it. At the end, we have made simple infographics for more advanced users who know what to check before buying a used or refurbished iPhone. Although most of the points we'll be discussing here will be related to used or refurbished iPhone 6 or 6, all these tests are still valid for other models of iPhone like iPhone 6 Plus, iPhone 5S and iPhone 5.
Difference Between a Used iPhone and a Refurbished iPhone.
If you are willing to buy a Refurbished iPhone, it is completely different than buying a used iPhone. A refurbished iPhone, especially if you are buying it directly from Apple, comes with the same warranty as of the new iPhone. It is not a new iPhone because the seal of that set is broken at some stage and now it cannot be sold as a 'new' one. On the other hand, refurbished iPhone is not a used iPhone either so, its prices are usually much higher than the used one and a few dollars less than the new ones.
You can always identify if your iPhone is refurbished or new by checking its serial number online at Apple's website.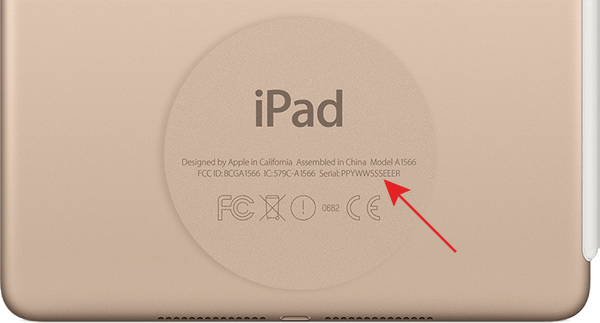 15 Tips for Buying a Used iPhone

1.  Make Sure, That Used iPhone Has Still the Same Looks and Feel of a New iPhone.
The very first thing to check before you buy the used iPhone is its body. Do not buy a cheap, used iPhone 6 if its body is scratchy, looks old and all shine of a premium device has faded away. Remember, your phone will be with you, anywhere you go. Thus, using an iPhone (or any other phone) which has a damaged body will not last your good impression on others.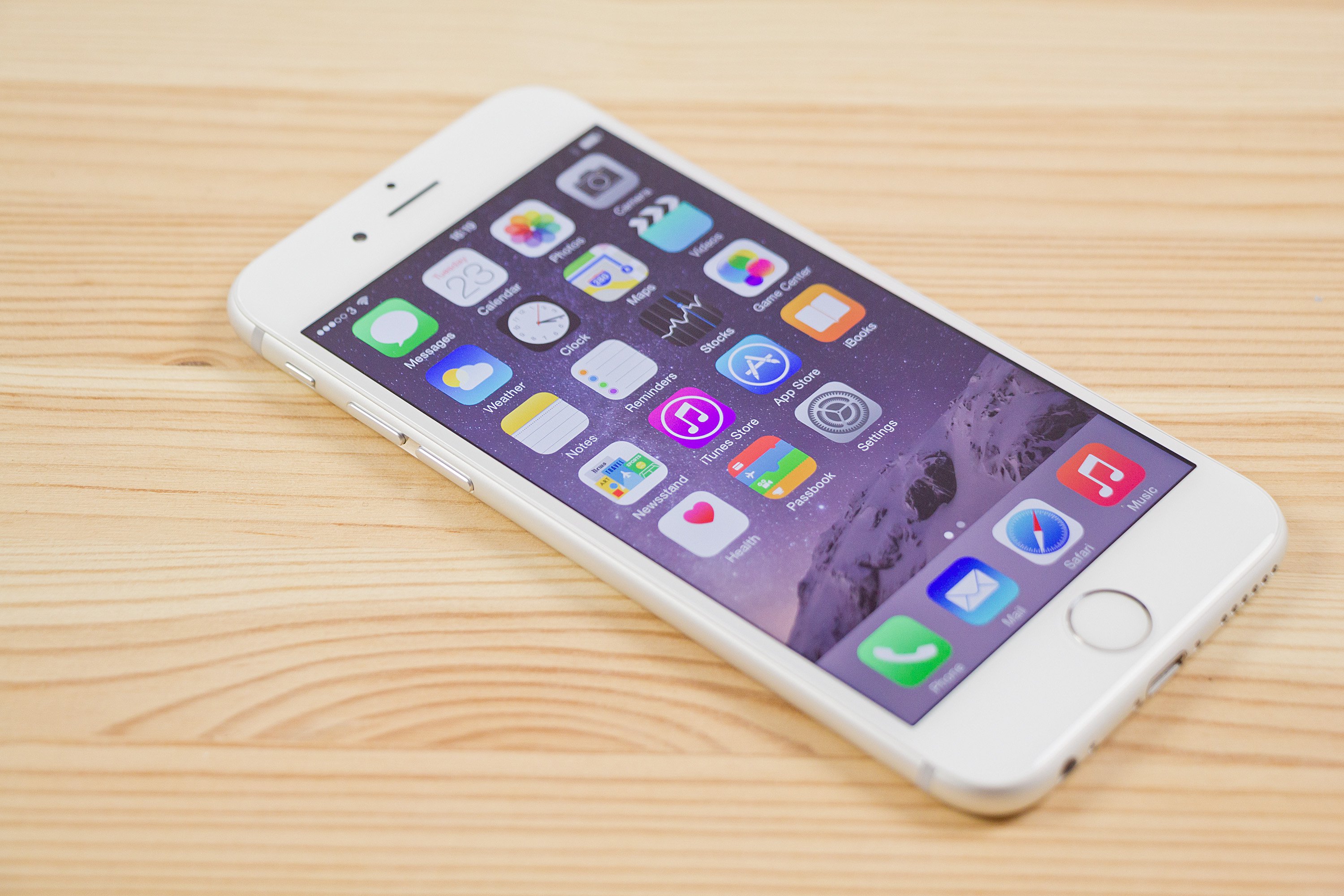 So always make sure that the set which you are going to buy is still shiny, there are no or at least only a few scratches on the body and screen is without damages and unbroken.
2. That Used iPhone Is Not Fake.
The second thing to make sure before you buy a used iPhone is to check if that iPhone set is original or fake. As we discussed in the start, there are a lot of fake iPhones on the market and you can become a victim if you do not take care. If you are going to buy a used iPhone 6 or 6S, you can read about the tips to spot a fake iPhone 6 or iPhone 6S.
3. Verify the ESN, IMEI Or MEID Number.
Every cell phone on the planet has a unique serial number, which is used to identify that device. This helps to lock the stolen device as well when needed. The GSM carriers use the IMEI number and the CDMA service providers use the MEID number to identify the device.
There are chances that the used iPhone 6 or any other iPhone which you are going to purchase is carrier locked because of non-payments or is locked because it was stolen. Similarly, there is a possibility that the set in your hand is fabricated and the device was opened to repair and in this process, its body was changed. To avoid any such issue, you should make sure to check the IMEI or MEID on the back of your iPhone with the one embedded in the OS.
To verify this go to Settings >> General >> About. Or dial *#06# and the IMEI or MEID number will appear on the screen. You can verify the IMEI or MEID number at the Verizon website as well.
4. Verify the Device Is Not Stolen and Carrier Locked.
As we discussed above, IMEI or MEID number also helps to identify if the device was stolen and locked. To make sure the used iPhone 6 you are going to buy has not been stolen, go to the Apple Activation Lock Status Tool and enter the IMEI or the serial number of your device and the tool will tell you the status of the device.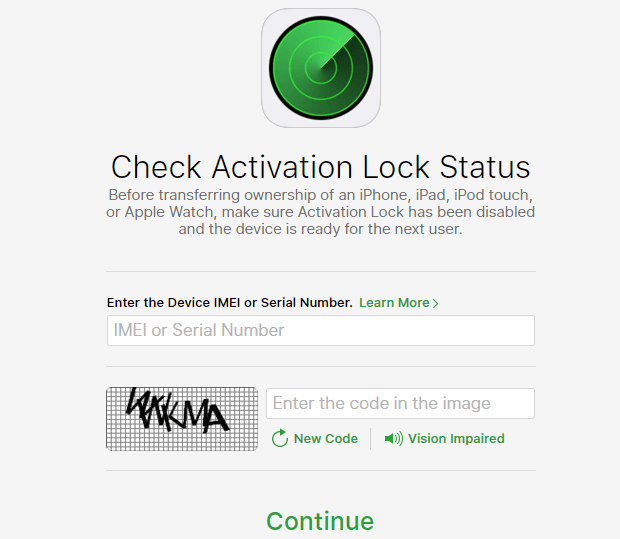 5. Make Sure That the Phone Is Not Water Damaged.
No matter if you are going to buy the used iPhone with warranty or a new one, the Apple one-year limited warranty or an AppleCare Protection Plan (APP) does not cover the water (or liquid) damage. So before buying a used iPhone 6 or any other old model, always make sure that there is no water or liquid damage.

All the iPhone models including the iPhone 6S and iPhone come with Liquid Contact Indicator (LCI). An LCI will be turned RED as soon as the phone will come in contact with any liquid like water, tea or coffee. The LCI color is normally silver or white when it is not damaged by water or any other liquid.
Remember, the Liquid Contact Indicator (LCI) will never turn to red due to humidity and temperature changes that are within the product's environmental requirements. You can further read on this topic at Apple website.
Once the phone you are going to buy has passed all the tests above, it is time to check the important features to make sure everything is in place and every hardware piece is working almost like a new one.
6. Check the Camera by Taking Pictures and Making Videos.
Taking pictures and making videos is one of the most important features of every smartphone. The iPhone comes with a very good camera and gives appealing results. The camera of used iPhone 6 will give the same results as of the new iPhone 6 if it is in good condition.
You must take pictures with the used one and compare them with a new one, if possible, to see the quality of images. Similarly, at least make multiple videos of 30 seconds in a span of 5 minutes to make sure the camera of the device works perfectly.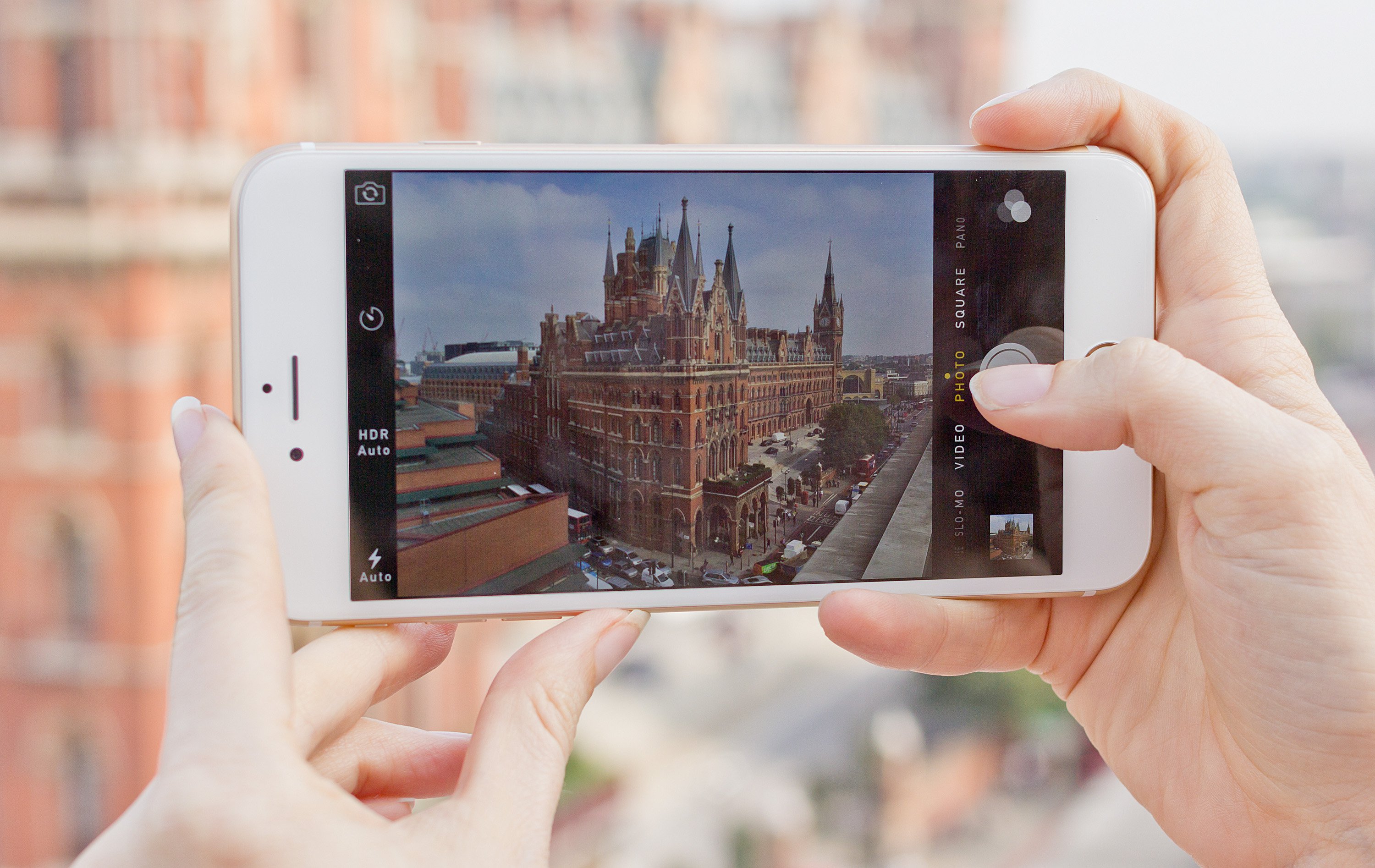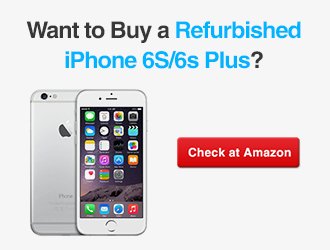 7. Check the Battery Life of the Device.
One of the biggest concerns for the smartphone users generally and iPhone users especially is the battery life. A new iPhone 6 gives normally one and a half day of battery life with normal usage. You must test the battery life of your used iPhone before you decide to buy it.
To check if the battery is in good condition, use all the features of the iPhone simultaneously. Like set the screen brightness to maximum, turn on the WiFi and Bluetooth, start taking pictures and making videos quickly and then make a call of at least 3 minutes. If the device battery goes down very quickly and you find your device is getting hot, it is most probably because the battery is damaged.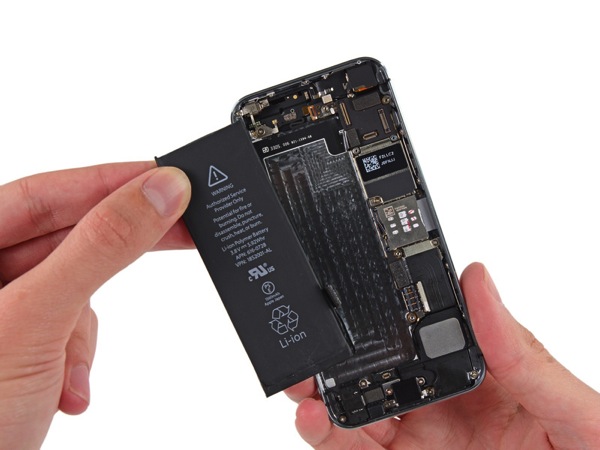 8. Test the WiFi, Bluetooth, and the GPS.
One important test to do before buying a used iPhone is to check the WiFi connectivity, data transfer through Bluetooth, and making sure that the GPS is in working condition. If the previous owner of that used iPhone took care of his/her phone carefully, all these features should work in full capacity.
9. Check the Headphone and Charging Ports.
Among other important tests is to check the headphone jack and charging port. Put your phone on charging and it should start charging the phone immediately without any delay. Similarly, connect the headphone and start listening to music to make sure the headphone jack works fine as well.
10. Check All the Buttons Like Home Button, Power Button, and Volume Rockers.
Although in all above tests you have already used the home button and volume rockers many times, it is still important to press and feel the softness of these buttons. All these buttons should work softly and perform their respective tasks without any delays. Likewise, you should turn your phone on and off to check the power button as well.
11. Check the Speaker of the Phone.
You might have listened to music already on the used iPhone you are going to buy. But to explicitly test the speakers, make a call and turn on the speakers to check them.

12. Make a Call and Check the Quality.
The main purpose of your used iPhone, like any other phone, is to send and receive calls. So you should insert the SIM card and make some calls and ask others to call you as well to check the call quality. This is also the right time to see if the phone works with your carrier or it is carrier locked and works with any specific carrier.
13. Check the Touch ID and the 3D Touch Feature.
Apple has recently improved the Touch ID feature in iPhone. So you must check the Touch ID feature to make sure your phone is secure when you are not near.
Similarly, if you are going to buy a used iPhone 6S or 6S Plus, do check the 3D touch feature. The 3D Touch feature is completely different from Touch ID feature and helps you use different features with the soft and hard press. If you do not know how the 3D Touch feature works, make sure you know now!
14. Check the Display and Check for Dead Pixels.
One of the most important checks is to check the display of your used iPhone and see if there are any dead pixels on the screen. You can use this dead pixel tool for this purpose.
15. Make Sure All Accessories Are in the Box.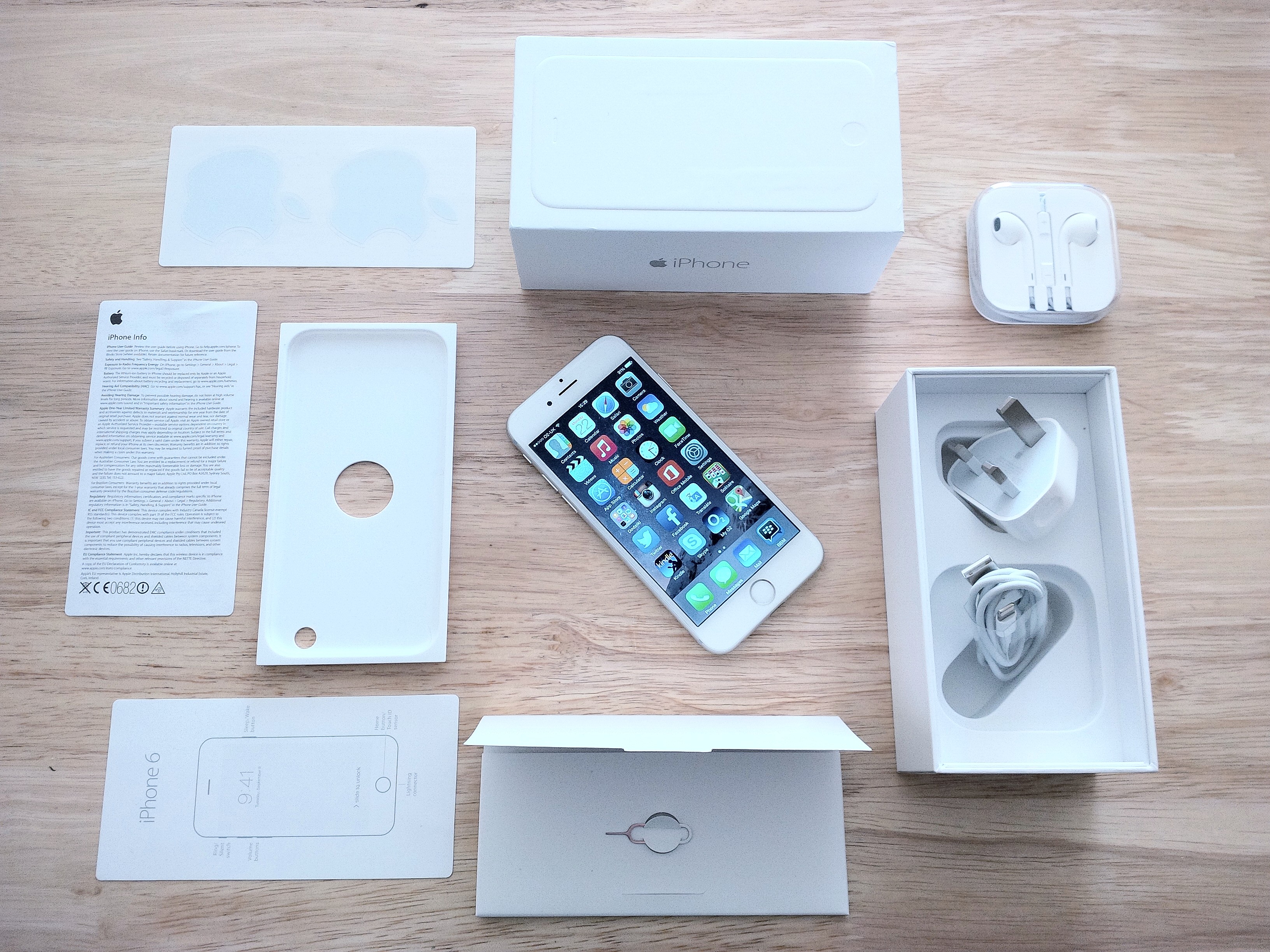 The new iPhone 6, 6S box comes with the Apple's USB cable and a lightning connector, the Apple ear pods, an AC adaptor for charging, a SIM eject tool, user manual, and a couple of Apple logo stickers. If the previous owner of that used iPhone took well care of the set, you will get all these accessories in good condition. So do check these accessories.
When you have tested the phone from all aspects, make sure you get a one week or 3-days warranty for that used iPhone to make sure you can return it later if you find any problem.
Buying a used iPhone 6 or any other used iPhone is not an easy task as compared to buying a new one. Only checking the phone from all aspects and using it for at least a couple of days tells you if the phone is worthy of your money or not.
We will keep updating this checklist with new tests and checks. If you think we are missing an important check, do tell us through the comments and don't forget to share the post on Facebook and Twitter to help others.
Click To Enlarge


Click To Enlarge
Share This Infographic on Your Site.
MobileSiri.com is a participant in the Amazon Services LLC Associates Program, an affiliate advertising program designed to provide a means for sites to earn advertising fees by advertising and linking to Amazon.com. Read about our Affiliates Disclosure Policy
here
. Amazon and the Amazon logo are trademarks of Amazon.com, Inc. or its affiliates.